2. Get Informed!
The Housing Alliance Action Fund endorses candidates who support the movement for safe, healthy, affordable homes for everyone in Washington.
3. Participate in the Primary and General Elections! It's important that you vote in your state and local races, and don't forget about ballot measures!
4. Take it to the next level!
Be a volunteer: Help us phone bank or door-knock housing voters in support of specific candidates or measures, register voters, and encourage voter turnout. Sign up to volunteer here.

Nonprofit Vote Helps Nonprofits engate the people they serve in voting and Elections.


The Action Fund works to support organizations and partners to empower every eligible housing resident and community member experiencing homelessness or housing insecurity to register to vote and further engage in civic opportunities.



Attend a candidates forum: Elevate affordable homes and an end to homelessness in this year's election. Put your questions to the candidates, find out more about how they plan to tackle these urgent issues, and be an informed voter.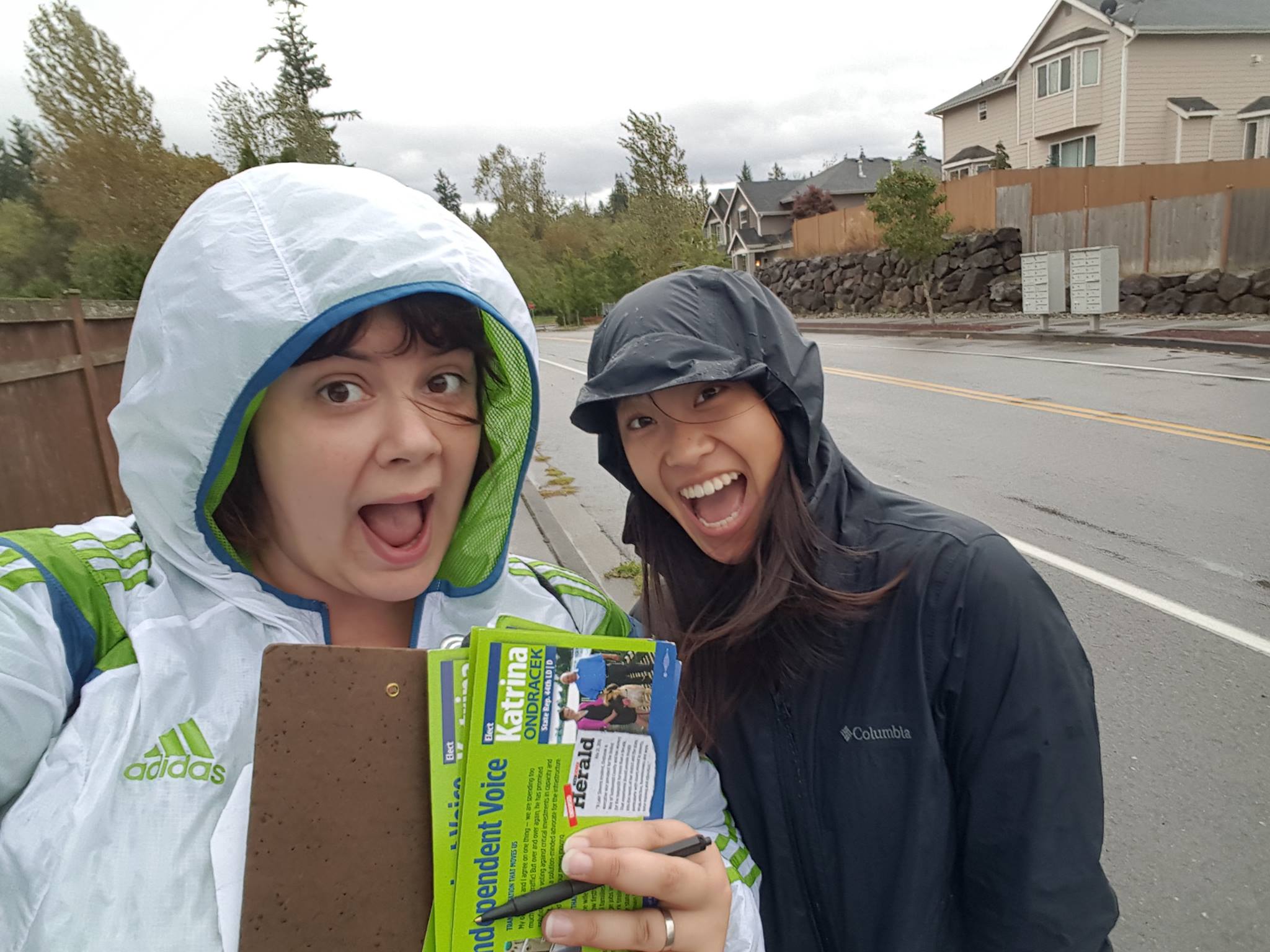 The Housing Action Fund can work with member organizations and partners to create Voter Engagement Plans, individualized strategies for increasing registered voters in your community. Voter Engagement Plans have the following components:
1. Voter Registration and Engagement
Register new voters
Update voter registrations
Educate community members about their voting rights
Support the Housing Action Fund's door knocking efforts at one or more residential properties
2. Pledge to Vote Postcard Campaign
Secure pledge-to-vote cards from housing community members who are registered to vote to demonstrate to elected officials that these communities are engaged and care about the issues - particularly policy decisions impacting housing and homelessness.
3. Get Out the Vote (GOTV)
GOTV engages newly registered voters and lapsed voters to vote and mail in their ballots.
Reminders: email, postcard, signage, etc.
Events: ballot parties, phonebanks, community canvasses, etc.
To create a Voter Engagement Plan for your organization, contact Caroline Lopez at carolinel@housingactionfund.org.
---