Representative Image: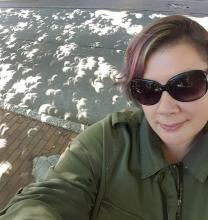 Reiny Cohen, Director of Communications
Have you heard about our advocate educational series we call Learn at Lunch? They are lunchtime webinars hosted by our sister organization Washington Low Income Housing Alliance, and these sessions are an opportunity to deepen your understanding of our policy issues and advocacy goals. Each webinar features an expert on the topic and are accessible to anyone with a computer and internet connection.
Now, Learn at Lunch webinars will feature topics unique to the Action Fund! Our first webinar, Legislative Session Overview and Building Political Power for Affordable homes and Ending Homelessness, is now available for you to view. This session features special guest Rep. Nicole Macri, Executive Director Rachael Myers, and Director of Policy and Advocacy Michele Thomas. Learn about the impact of the 2017 legislative session on our policy priorities, and what the Action Fund is doing to elect more housing champions across the state.