Meet Debra Lekanoff and Alex Ramel of the 40th legislative district!
Written by Gian Mitchell, Community Organizing Fellow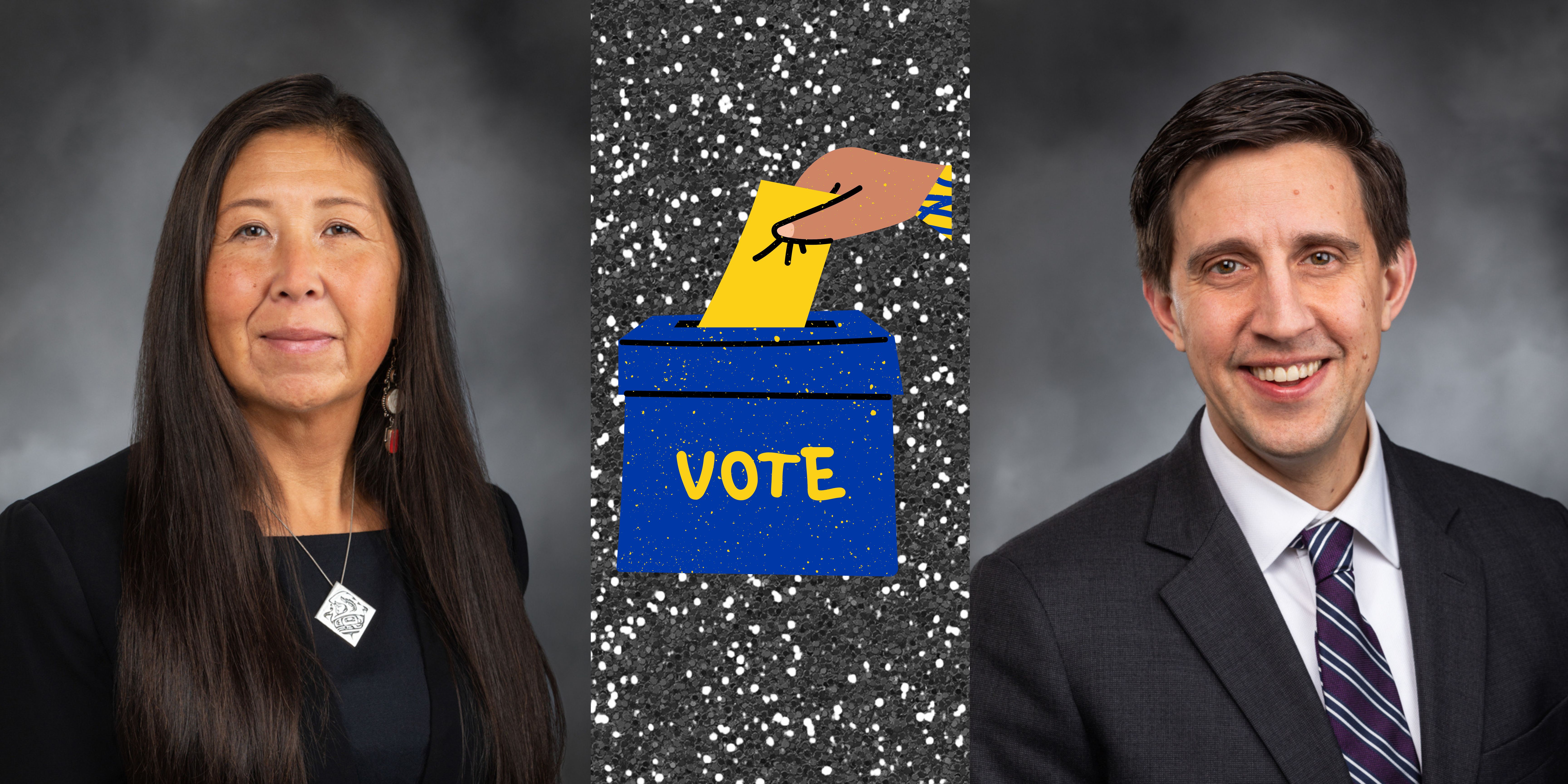 Rep. Alex Ramel and Rep. Debra Lekanoff of the 40th legislative district have proven themselves Housing Champions! That's why the Washington Housing Alliance Action Fund is so proud to highlight our endorsement of their re-election.
Serving in the Washington State House of Representatives since January 2019, Representative Lekanoff is the only Native American woman to currently serve in the Legislature. Rep. Lekanoff's home has been Skagit Valley for almost 20 years, and she served as Governmental Affairs Director for the Swinomish Tribe. During that time, she accumulated over 20 years of government relations experience and engaged on issues at the international, federal, tribal, state, and local levels.
With this accumulated expertise, Rep. Lekanoff hit the ground running upon arriving in Olympia. Knowing how urgent our housing crisis is, she promoted policies that reform eviction laws, preserve existing affordable housing, support affordable homeownership, and remedy our history of racial and economic injustice. She writes, "Housing is the number one issue I hear about from local governments, non-profit organizations, businesses, and constituents. It's one of my top priorities, and I will continue to advocate for funding and policy solutions until everyone, especially our youth, has access to the housing they need."
With a history of community organizing work, Rep. Ramel has been a tireless Housing Champion since his appointment to the state legislature in January 2020. Reporting successes to his constituents after the latest session, Rep. Ramel writes "The housing crisis is hurting so many people in Washington. So we're investing more than half a billion dollars into permanent supportive housing, shelters, and urgently needed affordable housing."
Rep. Ramel tapped into his community organizing background last month during the 2022 Resident Action Project Summit, in which he gave a rousing speech that spoke to the importance of this election. Rep. Ramel has already been preparing for the 2023 legislative session to write and support bills to increase tenant protections and do everything he can to support not only his community in the 40th, but everyone's need for safe, stable, and healthy housing.
To put it simply, without housing champions in the state legislature, we can't pass policies that invest in our communities and meet the fundamental housing needs of all members of our communities. If we don't show up in this election, our ability to fight back against rising rents and evictions is reduced. That's why your dollars, vote, and time make such a huge difference.