Reflections on the RAP Summit and Door Knocking in the 42nd!
Written by Gian Mitchell, Community Organizing Fellow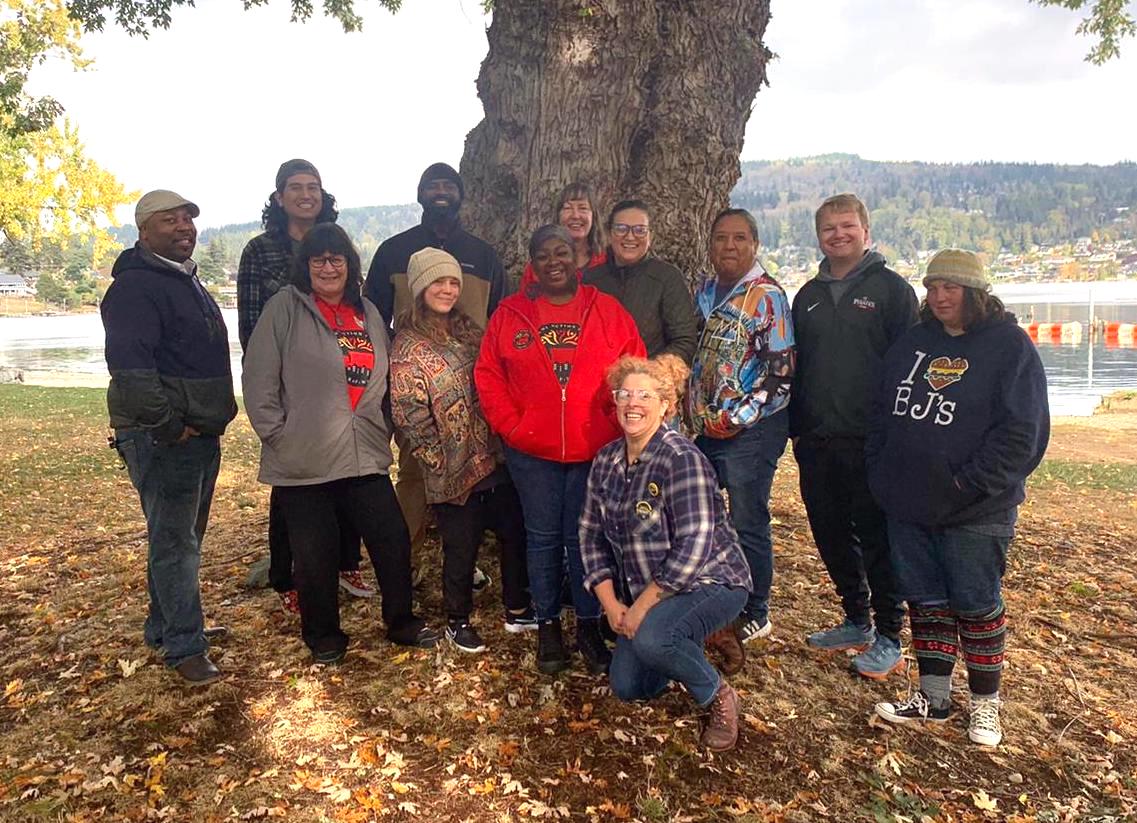 Left-Right: James, Justice, Amanda, Shar, Tyson, Rachael, Duaa-Rahemaah, Rebecca, Michelle, Cesar, Gian, Rain
The Resident Action Project's 2022 Summit was an amazing chance to connect with community leaders and ground myself in why I do this work. Of the many helpful and informative sessions, none were more personally impactful for me than the session on community and self-care led by Spokane Community Against Racism's Justice. Justice went in depth on how, while sometimes self-care looks like some time alone, it should also include communal self-care. We're fundamentally relational creatures, and while dominant culture pushes individuality to an unhealthy extreme, we need to remember that we build power and take care of ourselves best in community.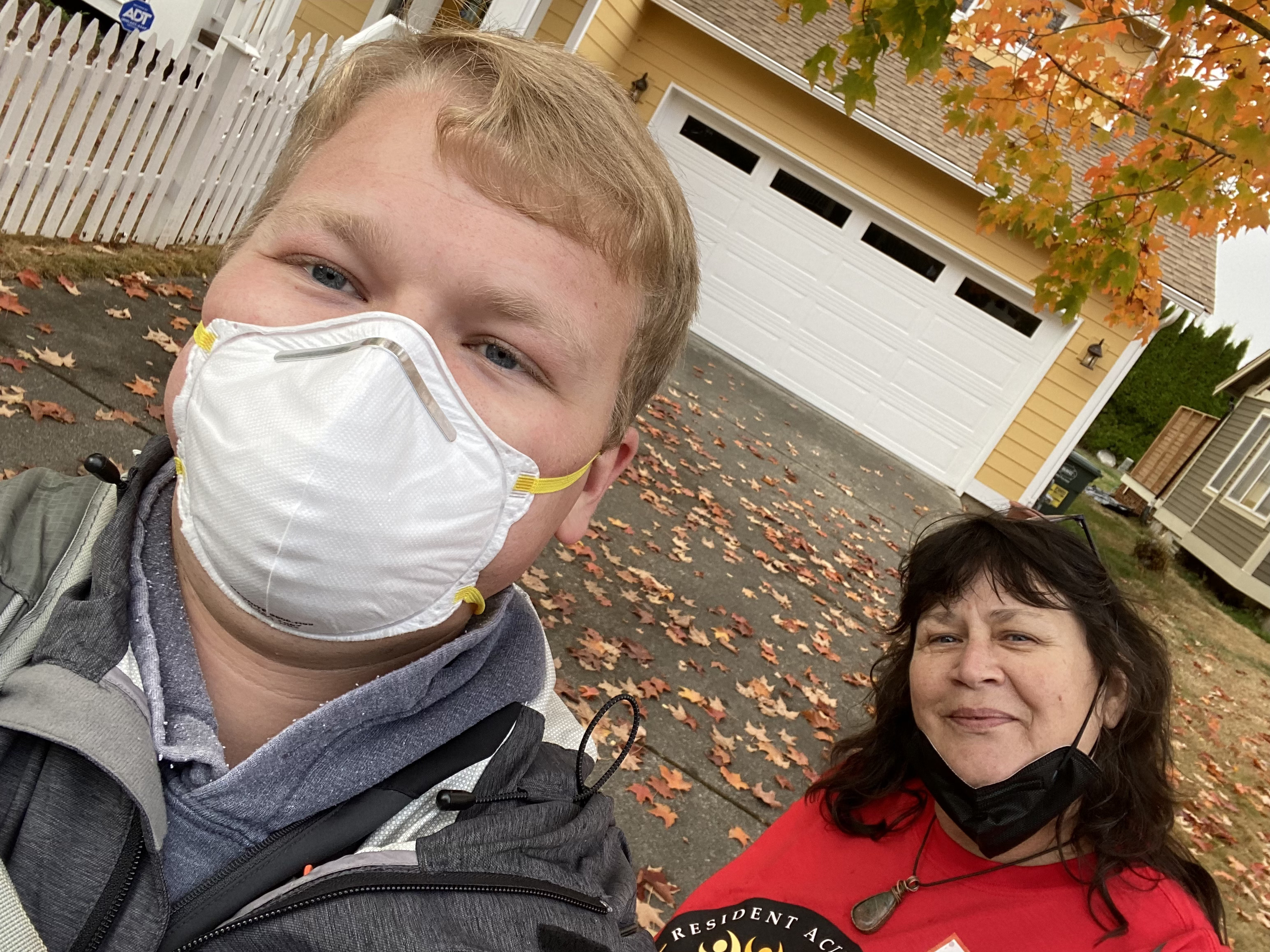 Gian and Shar post canvassing
Perhaps the most exciting part of the summit was the canvass for Joe Timmons. We were led in a rousing training by Timmons and Rep. Alex Ramel then we hit the doors. I had the honor of pairing up with the wonderful Shar of the Peace and Justice Action League of Spokane who deftly modeled proper canvassing technique for me. Shar and I knocked on over 40 doors and had conversations with a broad range of folks about why voting for Joe Timmons was so important to affordable housing policy. Not to be outdone, those participating via Zoom did a phonebank while everyone else canvassed that reached 87 people! A recent election in this district was decided by a difference of just 46 votes – so every call we made and door we visited made a difference!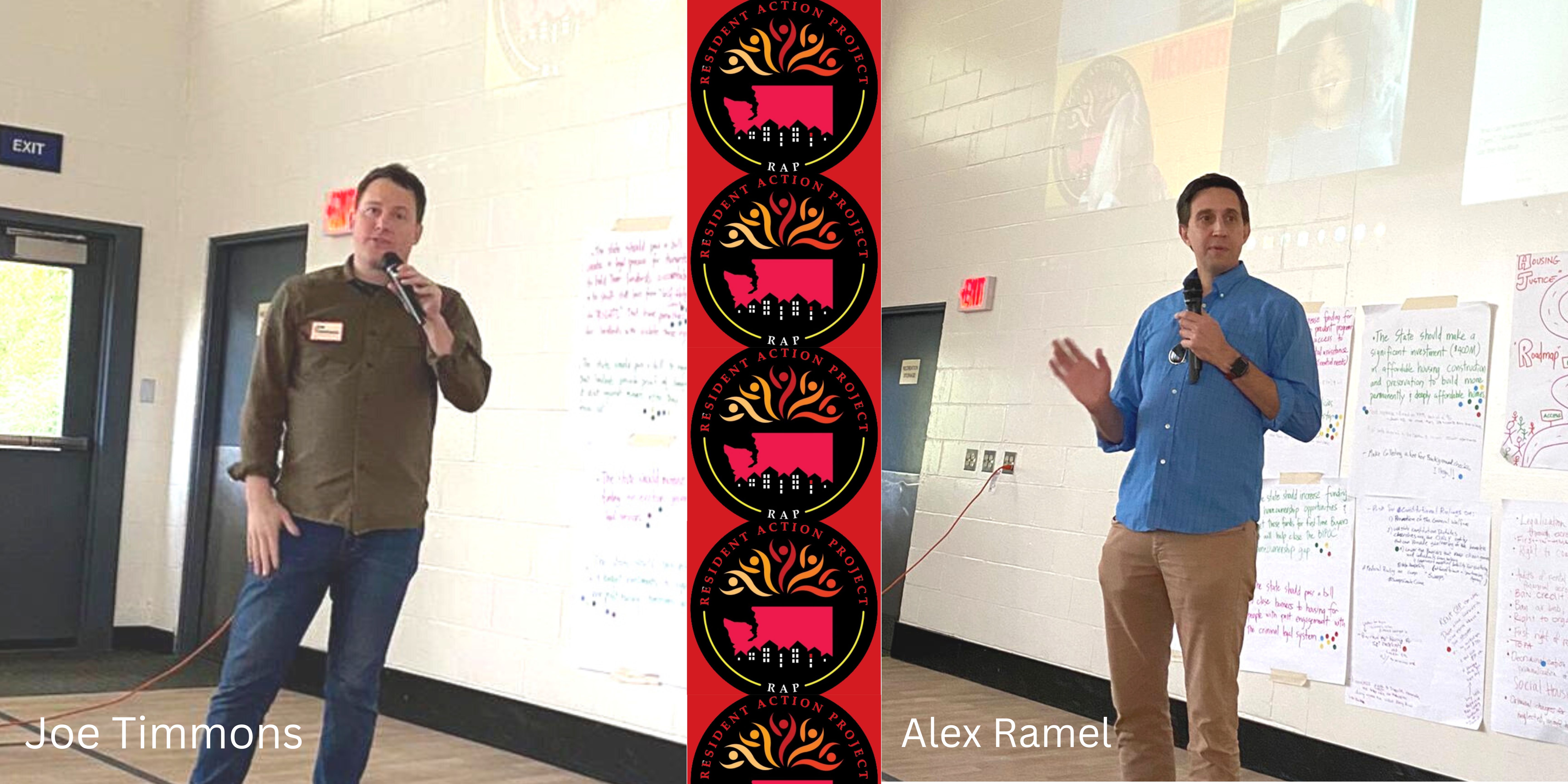 Joe Timmons and Alex Ramel training & rallying RAP members before canvassing.
Overall, this summit was a breath of fresh air. A chance to intentionally re-engage, recharge, and connect with folks. I came out of it refreshed and ready for these last couple of weeks before the election. Thank you to Duaa-Rahemaah Williams, head organizer of the Resident Action Project, for organizing this wonderful summit! Shout out to Justice, James, and Michelle for the engaging late-night conversations!