Washington's 2022 Legislative Session is Officially Over!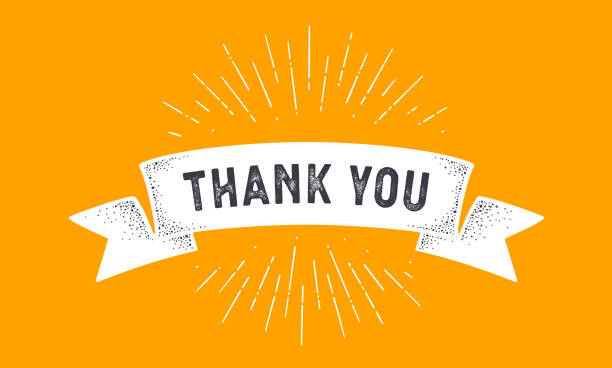 Written by: Kendra Allman, Community Organizing Fellow
Congratulations, everyone – as of late last night this year's legislative session is officially over! As always, we cannot thank you all enough for the tireless advocacy you have done in pursuit of housing justice these last few weeks. To everyone who testified, or contacted your lawmakers, or attended a town hall, or posted on social media about our priorities – every piece of your advocacy is invaluable and so deeply appreciated.
This year's session brought both good news and bad. One piece of fantastic news comes out of this year's budget: Washington state lawmakers have chosen to make unprecedented investments to address our state's affordable housing and homelessness crisis! Washington's Supplemental Capital Budget was released just this past Tuesday, and includes over $440 million new funds allocated to housing justice priorities, including:
· $114 million for the Housing Trust Fund
· $240 million for Rapid Housing Acquisition
· $60 million for the new Apple Health and Homes program
· $15 million for homeless youth facilities
· $2 million for manufactured housing preservation
· $9 million for affordable housing development utility connections
The Operating Budget, meanwhile, which was announced just yesterday, includes:
· $2 million for pre-eviction civil legal aid
· $55 million for frontline homelessness service providers
· $68.5 million for rental assistance
· $4.5 million for foreclosure prevention
· $45 million for services to help transition people experiencing unsheltered homelessness into affordable housing
· And funding to permanently increase the Aged, Blind, and Disabled cash grant from $197 to $417 per month.
Usually in supplemental budget years like this year, there isn't much opportunity to allocate new funds to housing and homelessness priorities. This year, however, because of leftover federal COVID funds and the economy's unexpectedly rapid recovery, Washington State had funds to spare, and we are so happy that the House and Senate took advantage of this rare opportunity to demonstrate a commitment to making affordable housing and homelessness-related programs one of their biggest budget priorities. This year, we got almost everything we asked for from the budget. Altogether, the new investments finalized in the budgets this week are well over $669 million, and the total two-year capital investment for building or acquiring affordable homes and shelter is over $734 million!
We cannot emphasize enough how huge a magnitude of victory this is. This is what a serious commitment to housing justice looks like – these funds will make a huge difference in providing and securing affordable homes for thousands of people in Washington. We want to thank all the lawmakers who worked hard to support such bold investments. Meanwhile, over 2000 people have taken action with us over the last sixty days – a record number of people taking action during a short legislative session! To all our advocates, all RAP members, and all our staff, these investments are because of your hard work – a demonstration of the power of advocacy and organizing. We hope you all take some time to celebrate this victory in your own way!
On the policy side of things, some important housing justice bills have successfully been passed into law this session, including:
Senate Bill 5749, sponsored by Senator Yasmin Trudeau, requires landlords to provide rental payment options beyond just an online portal. Senator Trudeau, sworn into office just this past November, has proved herself to be an incredible housing champion this session, coming into her work informed with her own lived experience, and this was the first bill she's passed! A big congratulations to Senator Trudeau, and we're looking forward to continuing to support her housing advocacy in the Washington State Senate.
House Bill 1643, sponsored by Representative Hackney, creates a real estate excise tax exemption to give nonprofit affordable housing developers and local governments a leg up when competing for properties, making it easier and quicker to build more affordable housing.
House Bill 1866, sponsored by Representative Frank Chopp, creates the "Apple Health and Homes" program which will increase and streamline the production of permanent supportive housing, while pairing it with health services.
House Bill 2075, sponsored by Representative Strom Peterson, will keep DSHS services open and accessible, which has not been the case over the last two years. 
House Bill 1905, sponsored by Representative Tana Senn, prevents discharges into homelessness among young people exiting publicly funded systems of care such as the juvenile justice system, behavioral health inpatient care, and foster care.
House Bill 1724, sponsored by Representative Nicole Macri, will create a task force in the Department of Commerce with permanent supportive housing providers and add a seat on the Affordable Housing Advisory Board for a permanent supportive housing provider. 
Unfortunately, if you've been following our updates over the last few weeks, you know that the bad news this session concerns House Bill 1904, House Bill 2017 and House Bill 2023. These were all critical and, in our opinion, common sense bills that didn't survive this session. House Bill 1904, sponsored by Representative Strom Peterson, would have required landlords to give tenants six months' notice of significant rent increases and would have allowed a tenant to terminate their lease free of charge if they couldn't afford to stay. House Bill 2017, also known as the Housing Justice Act, sponsored by Representatives Lauren Davis and Tarra Simmons, would have shielded formerly incarcerated Washingtonians and their family members from housing discrimination based solely on criminal record. Lastly, House Bill 2023, sponsored by Representative David Hackney, would have created a streamlined process for tenants to enforce their rights in court in response to a negligent or abusive landlord. We believe that the rights these bills would have protected are basic, uncontroversial, and non-negotiable, and we are disappointed that none of them were made into law this year.
However, the failure of these bills to survive this year's session has informed us on what important work we need to get into gear in preparation for next year's session. 2022 is an election year for most of the legislature, and it's time for us to start organizing to get housing champions elected to the Washington State House of Representatives and the Washington State Senate this fall. We're also going to be working hard to educate lawmakers on the importance of bills like HB 1904, HB 2017, and HB 2023, so they understand why these housing rights are so critical. We have a lot of work ahead of us before 2023's Legislative Session, and we're hoping you'll continue to stay tuned and join us for these next months of organizing!
If you are impacted by one of the bills that died, it's not too late to share your story! Please reach out to us by emailing our Advocacy Organizer Po Leapai: pol@wliha.org
If you're interested in volunteering in the upcoming election, sign up here!