Representative Image: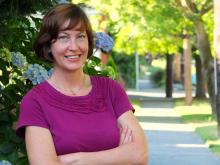 Rachael Myers, Executive Director
Our fantastic Field Director Brianna Thomas, has been sending a lot of emails lately, asking you to join us in turning out voters for the upcoming election. Today, I wrenched the keyboard out her hands to send you my own messagesharing some really exciting news that Brianna wouldn't have told you herself!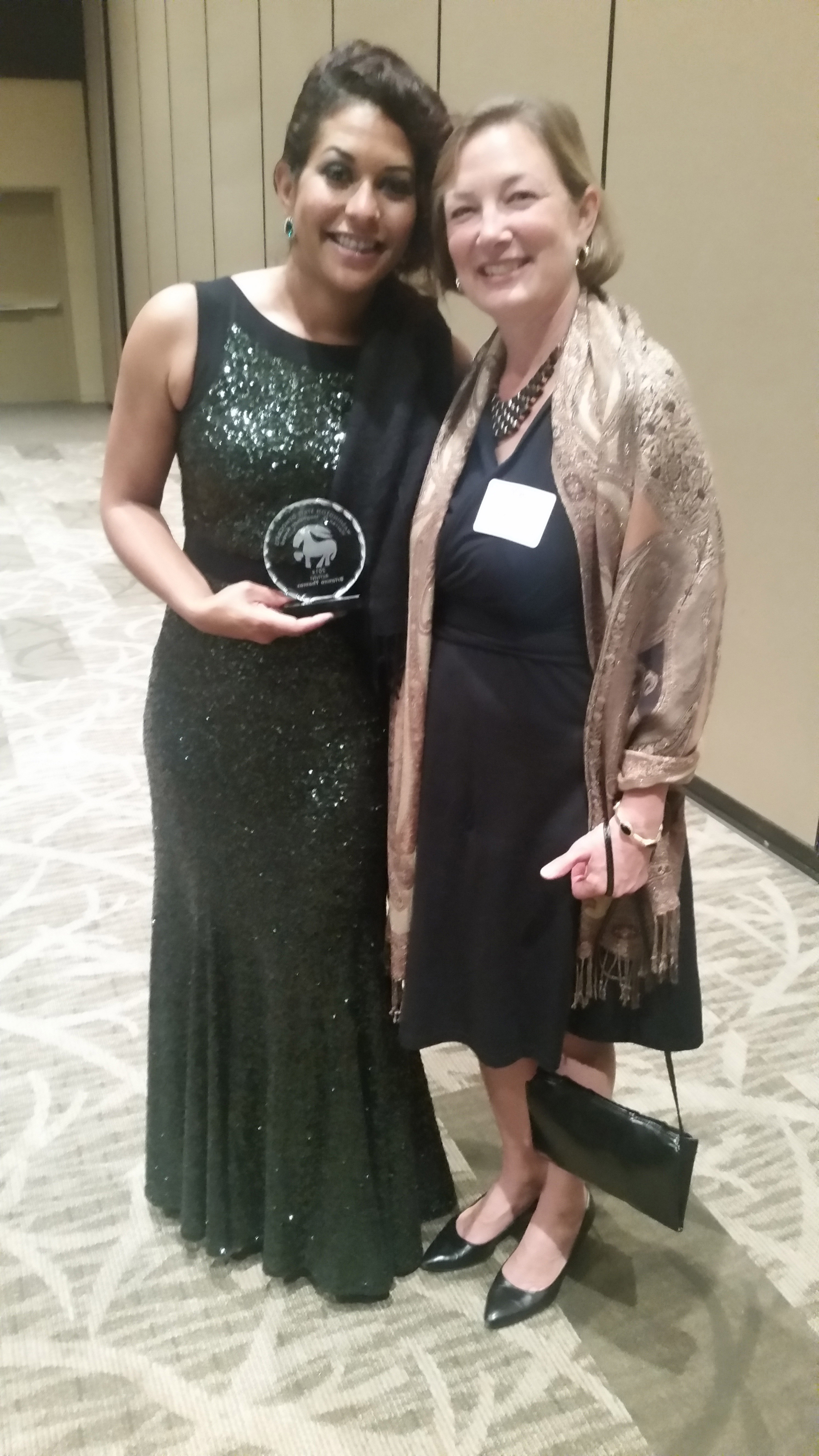 Brianna won a Maggie!!! It's a really big deal, as you can tell by the dress she chose to accept the award! Named after Warren G. Magnuson, the Magnuson Award or "Maggie" is bestowed by the Washington State Democrats to recognize stand-out leaders. Brianna was named Activist of the Year. We couldn't agree more.
While we work with lawmakers from both parties and have endorsed both Democrats and Republicans for this fall's election, we're over-the-moon happy that the Washington State Democrats gave this well-deserved recognition for Brianna's work!
Would you send Brianna a message of congratulations?
Because Brianna is an organizer through and through, what she'd like even more than your kind words, is for you to join her in helping make sure our endorsed candidates in the toughest races get elected. There are just three weeks left to help before the election, so if you've been waiting until it really matters, now is that time. Click here to say congratulations to Brianna, and even better, let her know she can count on you to help.
Upcoming dates to join us for voter turnout include:
Wed, Oct 22, 5:30pm-8pm - Phonebanking for Matt Isenhower and Seth Fleetwood
Sat, Nov 1, 10am-1pm - Get Out the Vote for Hans Dunshee
We'll also be phone banking on Tuesday and Wednesday evenings in Seattle.
You can see the full list of events here.
If none of these work for you, we have endorsed candidates all over the state and can almost certainly find a place for you to plug in.
Go, Brianna! Go, Housing Voters!