Representative Image: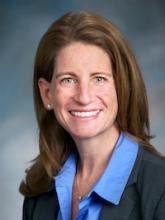 Karen Tennyson, Action Fund Board Member
Representative Tana Senn was appointed to the State House for the 41st District to replace Marcie Maxwell who resigned to join the governor's office. Her district includes southern Bellevue, Mercer Island, Newcastle, and parts of Renton, Issaquah, and Sammamish. Having a husband and two fairly young children, she thought long and hard about how this would impact her family. But in the end, it was her desire to see the issues of all families put first that pushed her to pursue the opportunity.
How has her first year in the House been? "Hard, it's been really hard, but I wanted to bring to Olympia the challenges being faced by families and how difficult it is for them."
The plight of single parents and those with little or no financial support are the very issues she wants to bring to Olympia. Even before she went to the capitol, she was able to help a constituent access healthcare and maintain medical services for his seriously ill daughter. "If all I can do is help that family get their healthcare, that is enough. The policies we work on affect thousands of families across my district and the state. And it is amazing how many people I can impact positively."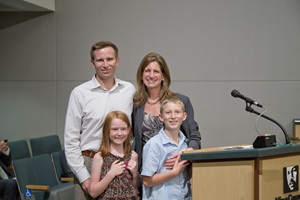 She believes housing is a core component to the issues that face Washington, especially regarding the state Supreme Court McCleary ruling that mandates the legislature more adequately fund k-12 education. "[F]amilies are facing different struggles. Thousands of students are either homeless or in transitional housing and this causes distress. Plus we are basically boarding our mentally ill in our jails, hospitals, and on our sidewalks. If people had a roof over their head, they could get services and become more stable. The Housing Trust Fund comes from the capital budget, which didn't pass last year. If we can tie housing to other issues, such as mental health, which is hot right now and on the minds of legislators and in the media, we will be more successful at getting more funding for housing. But it will definitely be a challenge."
Rep. Senn's first trip to Olympia was to advocate for the Disability Lifeline program (now the Housing & Essential Needs program or "HEN"), and she brought her infant son swaddled to her body. She is passionate about the need to take care of people at all levels. The grandchild of Holocaust survivors, she said "the thought of them being abandoned or homeless or unloved in their older years after going though all of that strife was just untenable to me."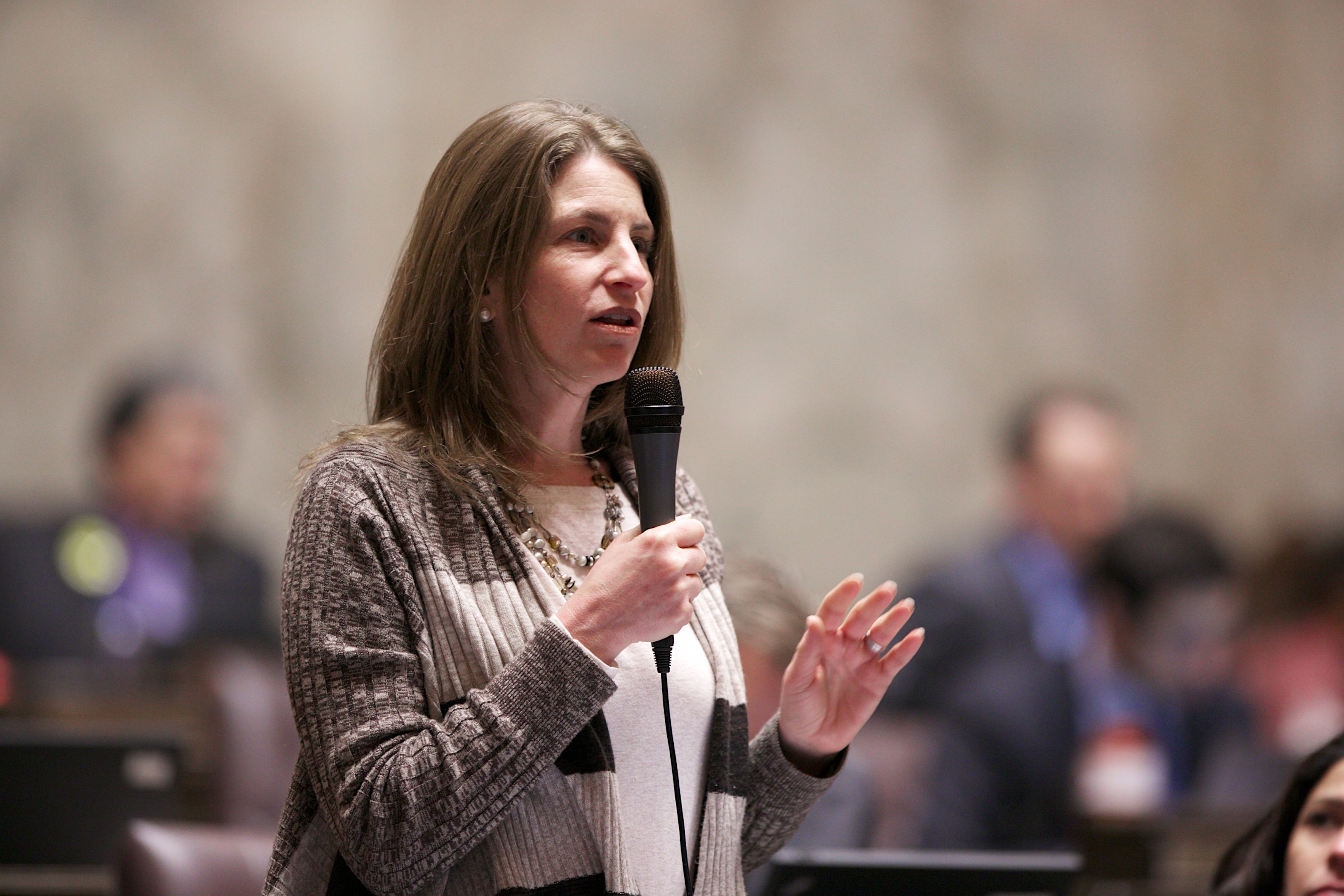 She is especially a fan of programs that are relatively small but impactful investments, such as HEN, which helps people who have disabilities keep their homes and the Temporary Assistance for Needy Families (TANF) program that provides temporary cash and medical help for families in need. "Last year, a number of the freshmen met with the governor to let him know that we drew the line on TANF and they could not take any more money from this safety net program."
Her hopes for the coming session? "[A] gender pay equity bill, social/emotional counselors in all elementary schools, additional revenue so we don't gut social services as we fund education, and a transportation package."
At home when she has a hard day, she spends time with the family dog, a 95-pound black lab named Buddy. Together, they work off the stress by wrestling or walking or throwing a ball. In Olympia, sleeping saves her. "It's go, go, go – wake up, go all day, collapse. It's the same every day." Her favorite comfort food is spaghetti with meat sauce and a glass of good wine. Both come to the rescue and allow her to relax.
In summing up her first year, "It has been an amazing experience. I am really energized."
She often gets asked how she can wake up every day ready for the grueling session, but it hasn't been a problem for her. She credits her mentor and district seatmate, Representative Judy Clibborn for her help and also has gained friends on the other side of the aisle.