Representative Image: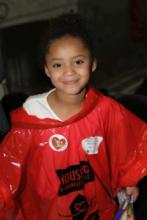 Tell the Senate NO on a Budget that Takes Money Away from Our Most Vulnerable Neighbors.
The GOP-controlled Senate released their proposed budget on Wednesday, and some of our worst fears were realized.
Eliminates the Aged, Blind, & Disabled (ABD) cash grants for Washington's most vulnerable, starting in July
Appears to also significantly cut Housing and Essential Needs (HEN), possibly as much as 50%
Housing Trust Fund is at risk of receiving NO allocation
Washington Families Fund received NO allocation
Our friends over at our sister organization, the Washington Low Income Housing Alliance (Housing Alliance) are still poring over the budget. But their preliminary analysis is that the Senate's budget cuts homeless and affordable housing programs by over 50%. We must take action.
The Housing Alliance has made it easy for you to tell your legislators in both houses that any budget slicing away at our already weakened safety net is absolutely unacceptable.
This link will take you to the Housing Alliance's advocacy page. Simply click, enter in the appropriate fields, and then send. Your elected officials will then receive a strong message of support for a budget that raises revenue; strengthens our social programs (Housing and Essential Needs; Aged, Blind, & Disabled; and Temporary Assistance to Needy Families); and invests $175 million in the Housing Trust Fund and invests $6 million in Washington Families Fund.
Keep checking the Housing Alliance blog for their analysis, that'll be out soon.