Representative Image: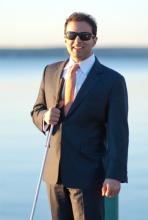 The Housing Alliance Action Fund applauds Representative-Elect Cyrus Habib (D-48) for his statement to the Committee to End Homelessness Advocacy Committee, on Wednesday, January 9 copied here:
I wish to express my regret that I was unable to join you this morning as you discuss the very serious and persistent problem of homelessness in our community. As a former Human Services Commissioner for the City of Bellevue, I know that this problem affects our entire county, and am grateful that you each work so hard to advocate for equitable and just solutions. This year the legislature faces a 900 million dollar shortfall on top of the McCleary mandate to fund basic education. As we tackle this challenge, I will do all I can to remind my colleagues that a child cannot learn so long as he and his family live in a car. A woman fleeing domestic violence cannot adequately protect herself or her children without affordable and secure housing. In other words, education cannot and must not be viewed as separate from the critical social services that wrap around it. Thank you for your work on behalf of all our homeless community, especially the most vulnerable -- children, veterans, victims of domestic violence, the developmentally and physically disabled, and the elderly. I look forward to working with you. Please visit me in Olympia or in my district. Crystal Anguay is there representing me, and she can facilitate our meeting.
Representative Elect Habib was unable to attend the advocacy committee's morning meeting and sent his legislative assistant with this powerful statement, a commitment to helping our state's students by working on the issue of homelessness. We are proud to have endorsed Representative Habib during the last election.
Bravo, Representative Habib! We look forward to working with you, no doubt a future housing champion.
Photo Credit: Friends of Cyrus