Representative Image: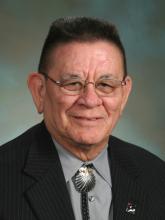 We're now a little over two weeks into the 2013 legislative session and reportedly, the session is off to a slow start. While it still might be too early for us to see how our endorsed candidates are fairing in regards to affordable housing and homelessness issues, we can still shower praise and applause to any legislator taking action to further our goal of ensuring everyone in Washington has the opportunity to live in a safe, healthy, affordable home.
So, during the session, we'll name a Legislator of the Week as often as we have someone to highlight (hopefully every week)! We want to give a shout out to those folks in Olympia who are taking positive steps towards helping us increase affordable homes and end homelessness.
For our inaugural week, we're happy to recognize Representative John McCoy (38th District).
The Housing Action Fund is pleased to honor returning Rep. McCoy. You might remember, we officially endorsed him last year. Since 2003, he has represented Snohomish County communities, including Everett, Marysville, and Tulalip.
Representative McCoy has a reputation as an effective leader, but we had only limited experience with him on issues of affordable housing and ending homelessness. He showed a strong alignment with our values in his responses to our endorsement questionnaire. Among other things, he supports a significant investment in the Housing Trust Fund. He also supports maintaining the Housing and Essential Needs/Disability Lifeline program and increasing tenant protections. But perhaps most importantly, he believes we should enact new revenue to address the needs of our state, instead of passing another all-cuts budget. Our follow-up interview with him deepened our belief that he would partner with us in our efforts to ensure that everyone in Washington has the opportunity to live in a safe, healthy, affordable home.
We're excited to have the opportunity to work with Representative McCoy more closely, as he was recently appointed to chair the House Committee on Community Development, Housing, and Tribal Affairs. During the first two weeks of the legislative session, he scheduled not one, but two work sessions on housing and homelessness to educate committee members before they begin considering legislation that deals with those subjects. You can hear some really compelling testimonies from one of those work sessions.
We asked Representative McCoy why he believes affordable housing and ending homelessness should be priorities for the legislature, and he shared this, "Every citizen in Washington State deserves safe, clean and affordable housing. When families have their survival needs taken care of they thrive at school and work." We couldn't agree more! And we look forward to working with Representative McCoy to make that a reality.