HOUSING CHAMPION FOCUS: Representative My-Linh Thai from the 41st district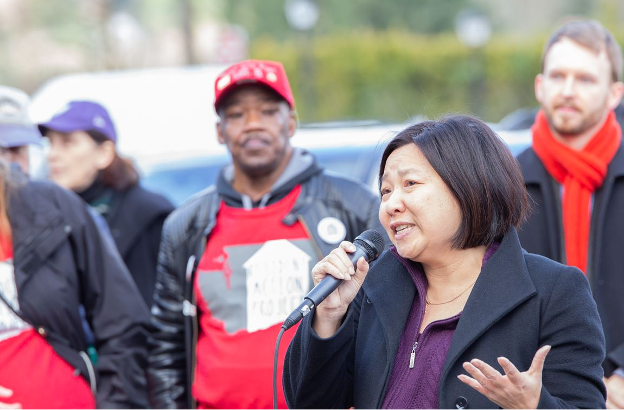 Representative My-Linh Thai takes being a Housing Champion personally. From arriving in Washington as a Vietnamese refugee to becoming the first refugee to serve as State Representative, Rep. Thai knows firsthand what it is like "to be uprooted - homeless - in a country filled with wealth", and that "to build a thriving community, everyone in that community needs a sense of belonging".
And from the local PTA to Bellevue District School Board to Washington State School Directors' Association to the House of Representatives - after nearly 10 years in education advocacy, Representative My-Linh Thai knows that many social factors, especially housing and racial equity, impact a student's capacity to learn.
In her very first term as a Bellevue School Board member, she pushed back on racial inequity and advocated for hiring racially-diverse staff to reflect the diverse student body. Today, she continues her commitment to Black, Indigenous, and People of Color (BIPOC) folks, working for their equitable access to housing, education, and healthcare.
In response to recent racist violence against Asians, Rep. Thai issued a statement of solidarity and grief, affirming that "we must write laws that dismantle white supremacy" (full statement here). One of the many House committees she serves on is the Civil Rights and Judiciary committee, where she believes her work "is to strengthen a system that is equitable so that each Washingtonian has an opportunity to reach their full potential".
This 2021 legislative session, Rep. Thai is staying true to her word - she is the primary sponsor for House Bill 1300, which protected renters from costly, unreasonable damage claims made by their landlords, as well as House Bill 1297, which grants tax exemptions for working families. She believes the latter "will be especially helpful to Black, Indigenous, and families of color who have been hit hardest by the pandemic". Unfortunately HB 1300 didn't advance out of committee this year, but we hope to see progress in a future session. Additionally, as a member of the House Housing, Human Services & Veterans committee, Rep. Thai passed House Bill 1236, a crucial legislation for tenant protections.
We greatly appreciate Representative Thai and her dedication to racial and housing justice. We are proud to work alongside a Housing Champion who brings her full lived perspective as a refugee, woman of color, and health and education advocate.
For more information, visit Representative Thai's website.
---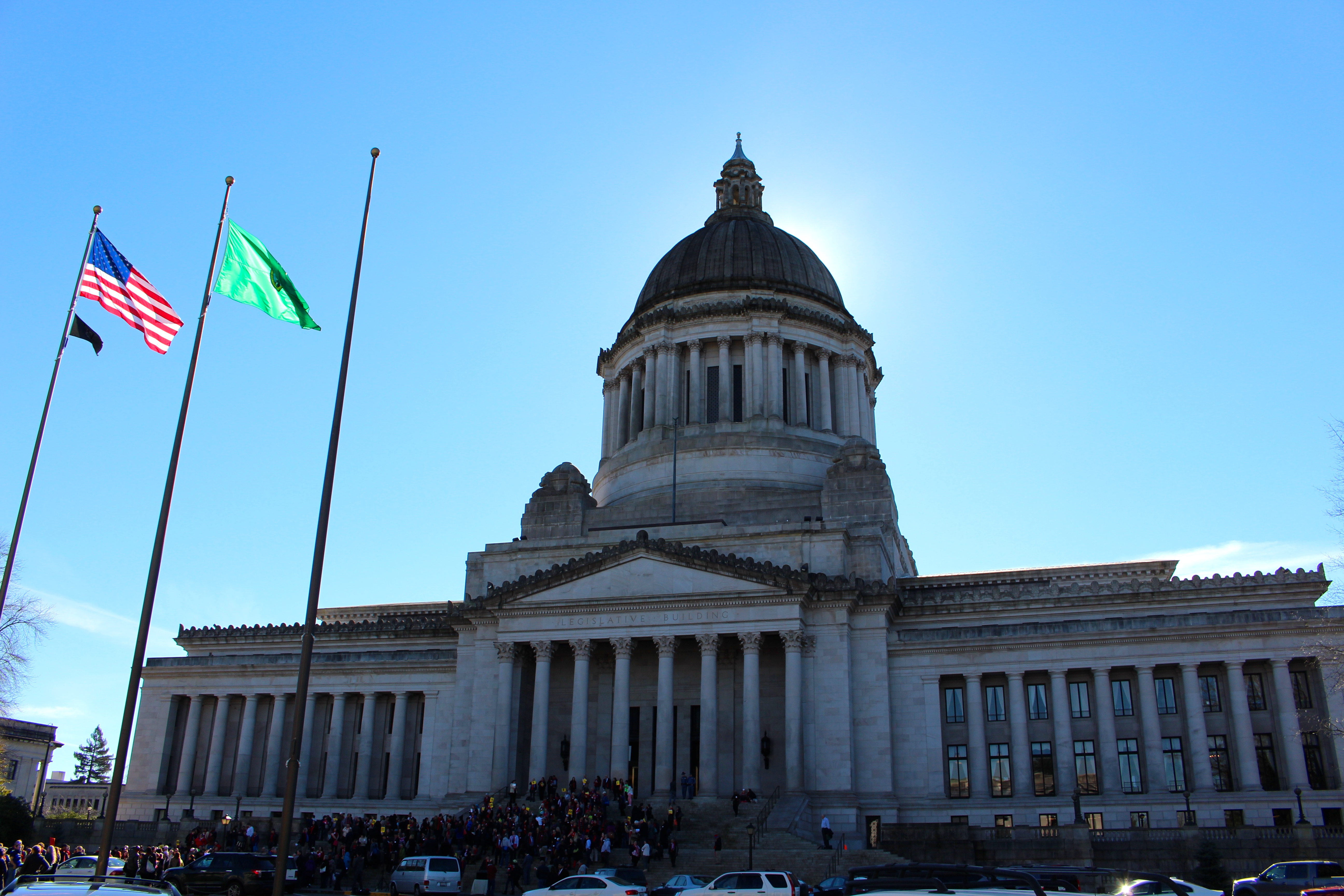 We had a lot of good news as our priorities continued to pass through their hurdles this week! Currently we are more than two-thirds of the way through the 2021 legislative session and today (Friday) is the policy committee cut off in the opposite chamber. That means bills that have left the House have to get through the policy committee by today in the Senate. Bills that have left the Senate have to get through the policy committee today in the House. The next cut-off is next Friday. Bills with a fiscal impact that don't have that super special label of NTIB, or "necessary to implement the budget" must be passed from the opposite chamber's fiscal committee by then.
This is a big week for budgets. Both the House and the Senate released their budgets this week and are holding hearings through Monday. We're testifying, along with many other advocates, in favor of strong investments affordable housing. You can find comparisons of Capital Budgets here and the Operating Budgets here. (Note that these are works in progress and we'll update as we continue to analyze the budget proposals.)
This was also a big week for our policy priorities! HB 1220 and SB 5160 passed out of their respective committees this week and are set to continue their paths! Among other things, House Bill 5160/ Kuderer provides the right to counsel for the first time ever in Washington. If this bill passes, low-income tenants who are facing an eviction will have an attorney standing by their side, navigating them through the process and defending them when they plead their case before the judge. This is a game changer and it's so exciting that we've made it this far. It needs to get through the House Appropriations committee by next Friday, and then get voted off the House floor.
HB 1220/Peterson would prevent cities from discriminating against permanent supportive housing, emergency shelter, and emergency housing. It would also require governments to plan for a range of housing types and to identify policies in order to undo harm from past and current racist housing policies. There is strong opposition to this bill, but your advocacy will help to keep it moving. Take action now to let your lawmakers know you support this bill!
HB 1236 is the "just cause" bill sponsored by Representative Macri. This has always been needed, but it's critical now more than ever because of the off-ramp from the eviction moratorium that we need to build. We know that rental assistance alone will not prevent evictions and homelessness, especially if landlords can accept rental assistance, then turn around and evict a tenant using a 20 notice without cause. We're happy to report that House Bill 1236 was pulled out of the Senate Rules committee today (Friday) which positions it for a vote on the Senate floor.
Keep an eye out on Monday for a critical call to action. With just one month left in the session, we're getting close to making the progress we need to prevent a wave of evictions and homelessness and come out of the pandemic stronger than we started. We can't let up now!
---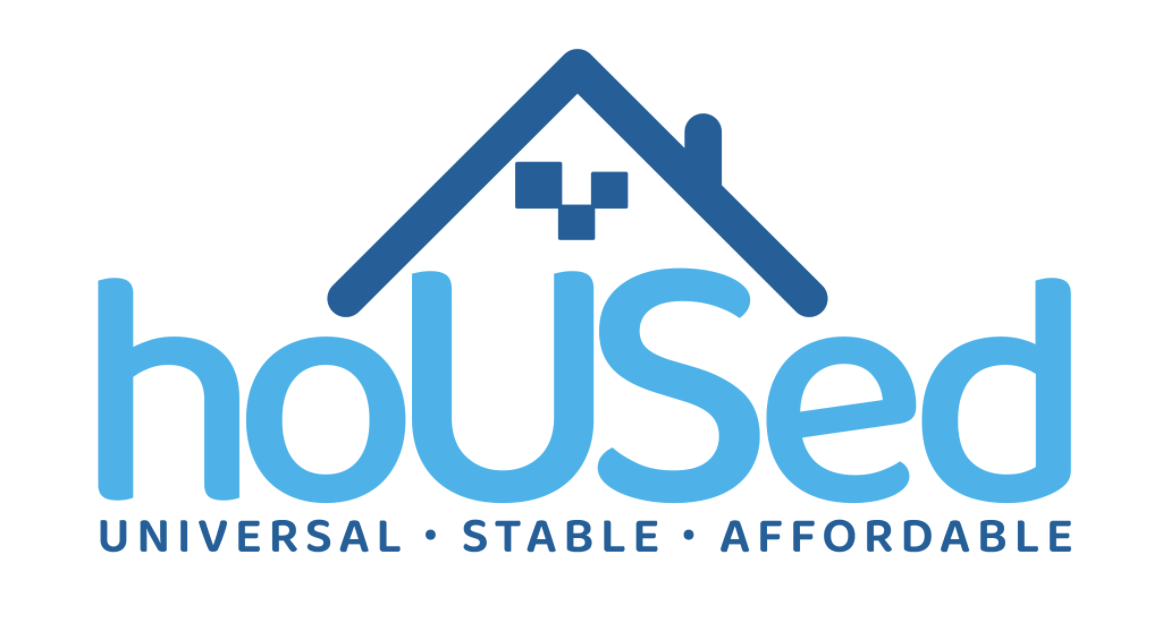 This week, the National Low income Housing Coalition launched the HoUSed campaign focused on advancing anti-racist policies and achieving the large-scale, sustained investments and reforms necessary to ensure that renters with the lowest incomes have an affordable place to call home.

You can learn more about the campaign here, including information on each of the 4 key policy solutions: (1) expanding rental assistance to every eligible household; (2) increasing the supply of affordable housing for people with the lowest incomes; (3) providing emergency resources to help stabilize families in a crisis; and (4) strengthening and enforcing robust renter protections.
Enacting these solutions would transform housing in our country! We hope you'll join the organizational sign on letter and watch for more ways to take action in support of the campaign.
Watch the national launch webinar, including Rep. Maxine Waters and Mindy Woods, NLIHC board member, Housing Alliance board member, and Resident Action Project leader!
---
Save the date: May 19, 11:30 -1:00.
Join us for Bring Washington Home, our annual advocacy celebration and fundraiser. We'll be virtual this year, so you can participate no matter where you are!
---