---
What to Expect for the 2022 Legislative Session
Written by Nick Federici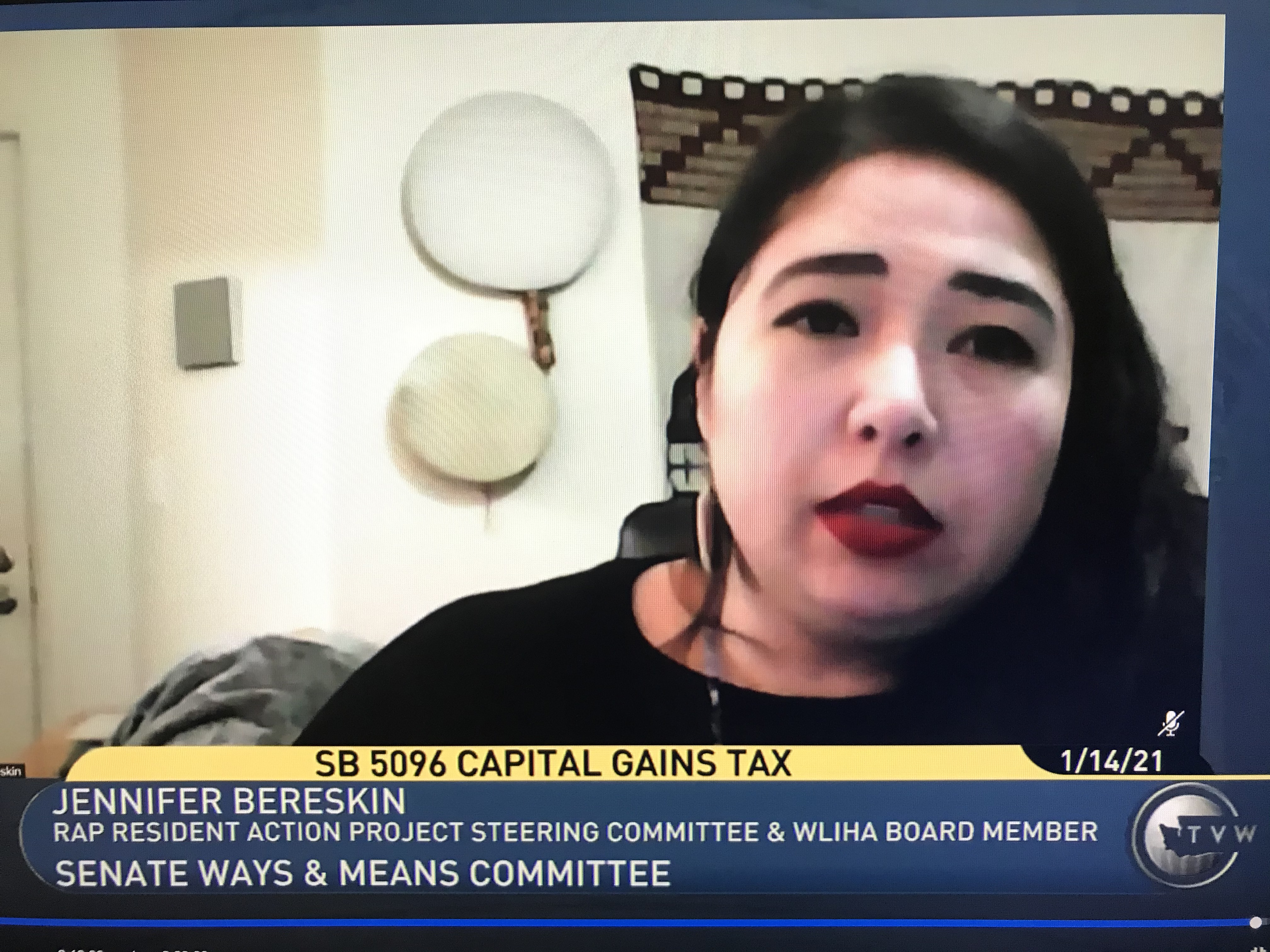 Here at the Housing Alliance, we are getting ready for the 2022 Legislative Session, which opens on Monday, January 10 (barely a month from now), and is scheduled to end on Thursday, March 10.
During this brief 60-day period, the Governor and Legislature will attempt to complete a great deal of business, including passing legislation on a wide variety of public policy topics and determining how to spend nearly a billion dollars in current federal funds from the 2021 American Rescue Plan as well as $4.1 Billion in new state revenues that have been received since the end of the 2021 Legislative Session, which concluded last April. Obviously, we are hopeful and assertively advocating for much of those funds to be spent on affordable housing and homelessness services. This "short session" of 60 days occurs every even-numbered year, and often serves as a mere follow-up to the longer and more-intense 105-day biennial budget session held during odd-numbered years, but this year the depth of need and abundance of resources will hopefully make 2022 another active and productive year for working on our issues.
In 2021, due to an abundance of caution regarding the COVID-19 pandemic, the Washington State Legislature was the only state legislature in the nation to conduct all its business remotely. All of their meetings and official business was conducted via online and virtual video platforms such as Zoom, Teams, Webex, Skype, etc. Because the picture for the pandemic has improved in many ways, but caution is still necessary, the 2022 Legislature will utilize a hybrid model of both in-person and online methods. In order to protect the public, lawmakers, and government staff from transmission of the COVID-19 virus and emerging variants, there will be a strict limit on the number of members of the public who can congregate at the Capitol in Olympia – only 200 members of the public will be allowed in the Legislative Building itself, and only a handful of people will be allowed in the galleries.
In 2022, all committee action, including hearings, testimony, and votes, will continue to be remote / online, not just for the public, but for legislators and staff, as well. For consideration and votes on the floor of the House and Senate, the legislators and staff will likely be in person (if fully vaccinated), with some potentially participating remotely as they have for the last 20 months. Individual or group meetings with specific legislators will likely be via virtual means, unless a legislator wishes to meet in person, and even then, I believe that many virtual options will continue to be used.
Though these continued precautions mean that we will still not be able to meet with most legislators in person, there are some major positive impacts from this approach, as well, particularly allowing regular people from around the state to meet with their elected officials and testify on legislation remotely, from their own homes, rather than needing to spend the time and effort to go all the way to the Capitol in Olympia. In many ways, this has really democratized the process, providing grassroots individuals and organizations an equal footing with the many institutional corporate lobbying interests that so often have an upper hand in resources and time to commit meeting with and influencing legislators in person in Olympia.
The Housing Alliance advocates with and for individuals and families who are often struggling with employment and / or housing insecurity, many of whom don't have the time and ability to take hours or days away from their struggles and schedules to advocate for themselves in person in Olympia. Being able to access legislators and other decision-makers via phone or internet allows many more people to get connected and participate directly in the process of influencing the outcome of proposals before the Legislature, including meeting one-on-one with legislators and testifying at public hearings to share their personal stories.
The Legislature's website, www.leg.wa.gov, also provides a wealth of information about elected officials, staff, and the substance and status of proposals under consideration by the Legislature, and every public hearing and action can be seen live and archived via the TV Washington website at www.tvw.org.  All of this contributes to excellent opportunities for interested and motivated advocates to be able to monitor and participate meaningfully in the process from home.
Finally, although the virtual 2021 Legislative Session initially posed some challenges to public participation and the legislative process, the situation has now reached the point where these hurdles have largely been addressed. As a result, the virtual nature of much of the work itself shouldn't cause any impediments to much positive legislation being considered and passed on affordable housing and homelessness and we are hopeful that the Legislature will make these commitments. Thank you for YOUR continued interest and participation, to help lead the way to success!
---
City Councilmember Highlight: Carmen Rivera, Renton City Council, Position 2
Written by Melanie Carter, MSW Intern
On Friday November 26, I met with Carmen Rivera (she/her/hers) at Common Ground Cafe in downtown Renton. While ordering coffee, she and the barista chatted openly and genuinely about how things were going. They were discussing the same topic we were excited to discuss over coffee--Rivera's recent election win for City Councilmember, position 2 about three weeks prior.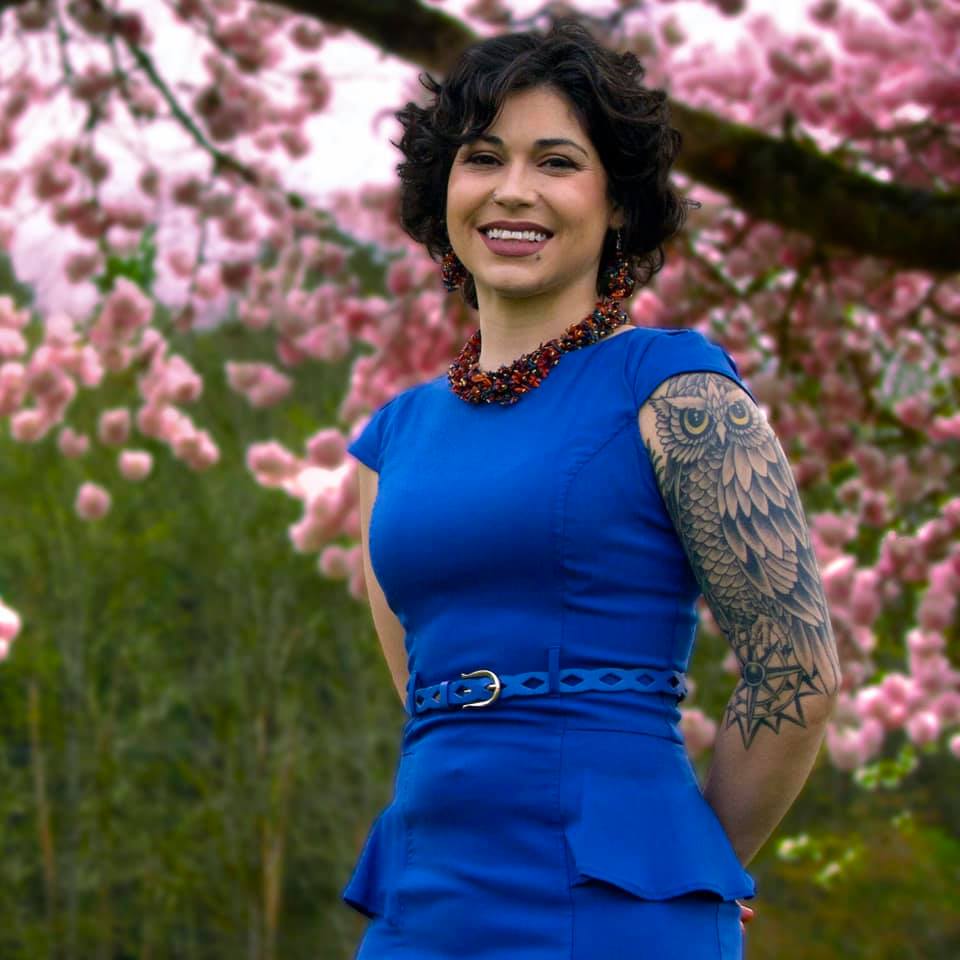 This result is a huge win for housing justice, racial equity, representation for queer folks, and - we believe - a progressive promise for the City of Renton overall. Rivera will be the first openly queer City Councilmember in her hometown of Renton. In addition to this benchmark, Rivera (who identifies as biracial) will serve on a council that will be majority Black, Indigenous, & People of Color (BIPOC), a membership that actively reflects the diverse communities in Renton. Rivera ran on a platform informed by her experience as a social services provider with Washington-based youth organizations, her family's long-standing values of community, and as an educator with Seattle University's Criminal Justice Department. These foundational elements had a strong presence in Rivera's intersectional campaign priorities, all of which were at the forefront of her mind through our chat. Rivera's priorities start and end with community, which is a keystone value in our work at the Housing Alliance Action Fund.
Throughout our conversation, she cited a strong desire to hear the voices across Renton's diverse communities while centering the needs of those most underserved and underrepresented. "I want to be a resource and use my privilege and my position to help everybody that I can. I think the best way to do that is by asking questions." After her win and a few informal meetings related to her new role, Rivera is feeling humbled and ready to hit the ground running. She plans to take an approach that meets people where they are at, which she modeled throughout her campaign. While canvassing, she knocked on over 1,500 doors, and learned that many residents had never had a lawmaker or candidate visit with them. Rivera cited three core interconnecting themes amongst Renton's diverse communities: houselessness and lack of affordable housing, public safety, and transportation. She highlighted, "if we fund social services, make housing affordable, get people workforce training, and improve public transportation, you will see a reduction in houselessness and an increase in public safety … everyone wants to feel safe."
Regarding housing justice, Rivera is cautious of mistakes made by neighboring cities, emphasizing a need for mixed-income communities, deeply affordable housing, and smart plans that consider environmental impacts. She will fight to ensure that Renton's vast undeveloped residentially-zoned land will be used for affordable housing communities. Rivera said that being able to live and work in your own community is a gift, one that a lot of people don't have. She shared that in her own neighborhood, Tiffany Park, recently developed single-family properties start around $750,000. "If my parents had not had the home that they built here I could not afford to live here … forty percent of our people rent, and it [the cost of housing] is getting worse."
Another urgent need for Renton residents is homeless shelters. Rivera wants to work with local leaders to address the limitations of local Ordinance 5996 (December 2020). This greatly restricts the expansion, development, and provision of homeless services within Renton. Rivera would like both an emergency and non-emergency shelter with wraparound services developed, and soon, "it's our job as a city [to end homelessness] and we need to stop passing the buck". We know that short-term approaches do not solve homelessness, and Rivera knows this is true for Renton's vulnerable communities as well. "You can't get a job, you can't be successful if you don't have a steady place to rest your head. More public housing, more affordable and low income housing, more multi-family housing; those are all the things that I'm envisioning as a community to grow as a city."
We are excited to see Rivera implement her plans for her home city. Rivera won with 51.69% of the vote (Numbers as of November 23, 2021), and she was sworn in on Tuesday, November 30, taking over for position 2 appointee, Angelina Benedetti.
---
Congratulations to newly appointed Senator Yasmin Trudeau, 27th Legislative District!
Written by Irene Basloe Saraf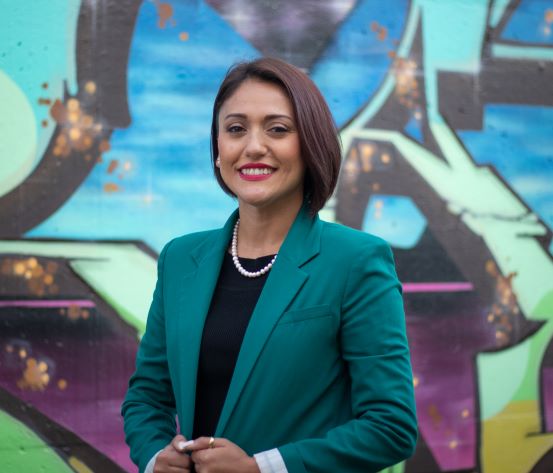 Earlier this month, Yasmin Trudeau was sworn in as a Senator to represent Washington's 27th Legislative District. A Bengali-American, she will be the first woman of color to represent her district, as well as the first Muslim to serve in the Washington State Senate. Senator Trudeau was appointed by a 7-0 vote of the Pierce County Council and fills the seat of former Senator Jeannie Darnielle, who served in the Legislature for two decades and retired to become Assistant Secretary of the state Department of Corrections Women's Prison Division.
Senator Trudeau brings an incredible wealth of professional experience to her new position. She was most recently the legislative director for the Office of the State Attorney General. Prior to that, she served as staff counsel to the state's Democratic Caucus and as a legislative aide to then-State Senator Pramila Jayapal (D-37th), now a Congresswoman representing Washington's 7th Congressional District. She received a J.D. from Seattle University School of Law. During law school, Senator Trudeau was an judicial extern for former Superior Court Judge Mary Yu, who currently serves on the State Supreme Court, and she spent a summer in Washington, D.C. as a public policy fellow working on issues related to human trafficking.
In addition to her professional accomplishments, Senator Trudeau's personal journey has profoundly informed her career in public service. She came to the United States from Bangladesh as a victim of human trafficking herself, along with several members of her family. She has lived experience in the foster care system and relying on other social services. She also has strong ties to her legislative district and graduated from Foss High School in Tacoma. At her appointment to the Senate seat by the Pierce County Council, which chose from three strong candidates for the position, County Council Chair Derek Young said, "Trudeau's life story and experience made her a perfect fit for a senator representing the 27th Legislative District."
On an episode of the Crossing Division podcast recorded in late October, shortly prior to her appointment, Senator Trudeau said her three priority policy areas would be public safety and policing, human services, and housing. When asked by podcast host Evelyn Lopez why she sought to be considered for the Senate seat, Senator Trudeau replied, "I always thought if there was an opportunity to do right and give back to my community, I wanted to take it. So for me, the whole journey through law school and wanting to work on policy was all to understand the systems around me...I saw policy as a place where you could be really proactive, where you could bring in lived experience, you could listen to other people, you could collaborate, and you could really try to make people's lives better on the front end."
Senator Trudeau will be serving on the Housing & Local Government Committee, among other assignments. She laid out her approach in an email, writing that "in order to tackle the current crisis, it is imperative that we invest in multiple strategies, including increasing options for building new affordable housing to keep up with the current demand, stabilizing folks who are currently housed, and investing in transitional housing (with wrap-around services) to help people transition off the street and into a more stable housing environment." Her commitment to the issue is deeply held. "No person should be unhoused. Shelter is a critical necessity that we all deserve and without it, we damage not only an individual's health and well-being but also the health and well-being of our society. As an individual who has grown up in low-income housing and experienced youth homelessness, this is personal."
Housing Alliance legislative consultant Nick Federici lives in the 27th district in Tacoma, and notes "I've known Yasmin and worked with her for years and am thrilled that she was appointed to represent me and my community in the State Senate! I've already seen that she immediately hit the ground running. The breadth of her professional expertise, her strong progressive values, the depth of her intellect and passion, and her extraordinary lived experience all make her a game changer to shake things up in very, very positive ways!"