Highlighting our Housing and Homelessness Advocacy Days! (#HHAD2022)

We have less than two weeks before we kick off our 2022 Housing and Homelessness Advocacy Days! We are continuing our fierce advocacy efforts through our virtual lobby week and the legislative session, and we can't wait to fight for housing justice alongside you once again!
Each year Housing and Homelessness Advocacy Day (HHAD) has been a place for all of us from across the state to rally together and show the legislature the power of our movement. At #HHAD2022, you'll have the opportunity to participate in advocacy skill-building workshops, connect with hundreds of fellow advocates, and virtually meet with your local lawmakers about key housing and homelessness policies. Your voice and story will be a powerful contribution to these meetings – we hope you'll join us. If you've already registered, that's fantastic! We can't wait to see you. Please encourage your friends, neighbors and coworkers to attend and join the movement as well. If you haven't registered, the event is free, and registration is just a click away!
HHAD scheduling sneak peek:
Tuesday, February 1:
9:30am-12:30am - #HHAD2022 Welcome Program and Presentations (Including a Presentation from Chief Seattle Club)
Tuesday - Thursday, February 1 - 3:
1:00pm Tuesday to 12:00pm Thursday - Lawmaker meetings with your Legislative District groups (meetings range from 15-30 minutes, and typically don't go over 15 minutes.)
1:00pm Thursday – "Rally for Homes"
2:00pm – 3:00pm – Optional: Debrief with fellow advocates and HHAD staff. We want to hear about your HHAD lawmaker meetings! Sharing your experiences will help us strategize for the rest of the session.
What to expect during #HHAD2022:
· A joyful celebration and rally with housing movement advocates!
· Seeing friends from across the state; connecting over values and our common cause!
· Engaging conversations with newly elected lawmakers, some of whom are renters and have similar lived experiences!
· Wear RED for #HHAD2021! (We know some of you still have your scarves from HHAD years past!)
· Meet with your Legislative District (LD) Lead and others in your district to prep for lawmaker meetings and the rest of Advocacy Days.
· Attend workshops to learn about housing justice work happening in Washington and build your advocacy skills.
· The event will be free and all virtual by Zoom or phone.
· Interpretation will be available for Spanish, Vietnamese, and ASL. There is also an option for Closed Captioning. Please contact hhad@wliha.org for more information.
· Pop into a dedicated Zoom link at any time during the event days to ask a question and get help from Housing Alliance staff.
Zoom breakout rooms will be available for your LD groups to meet before and after their lawmaker meetings.
· You will receive a link to the event webpage with finalized meeting schedules, zoom links, phone in options, legislative agenda materials, social media materials, HHAD zoom backgrounds and more by Friday, January 28.
Advocacy Panels:
1. "2022 Legislative Agenda and Session Updates" with Michele Thomas, Director of Policy and Advocacy and Nick Federici, Housing Alliance Lobbyist. Michele and Nick will give you the inside scoop and details of what has been happening in committees throughout the session. To help prepare you for your district meetings, they will offer a brief on the Housing Alliance legislative agenda, updates, advocacy tips and various ways you can engage to help pass important bills this year!
2. "Creating Change through Lived Experiences" with the Resident Action Project members Cameron Winfrey, Mindy Woods, and Mercedes White Calf. "Those closest to the problem are closest to the solution, but often furthest from resources, influence, and power!" (Louis Reed) We have a panel of folks from different backgrounds, experiences, and different areas of the state. They will share how their lived experience inspired them to be at decision-making tables, and why it is important for people impacted by systems to be the creators of solutions and use their voice to advocate for change.
3. "Black Trans Representation in Law & Policy" Join Ganesha Gold Buffalo, Ebo Barton, and Bryan Duncan from Lavendar Rights Project in a training workshop for community advocates, advisors to lawmakers, and stakeholders on how to take better action toward Black Trans advocacy, reform, equity, and justice in the fields of Law and Policy, particularly around housing and homelessness. Please come ready to discuss our community's largest concerns at this time, and to take notes. We can't wait to see you there!
Click here to register, and we're looking forward to seeing you on February 1st!
---
Capitol Re-Caps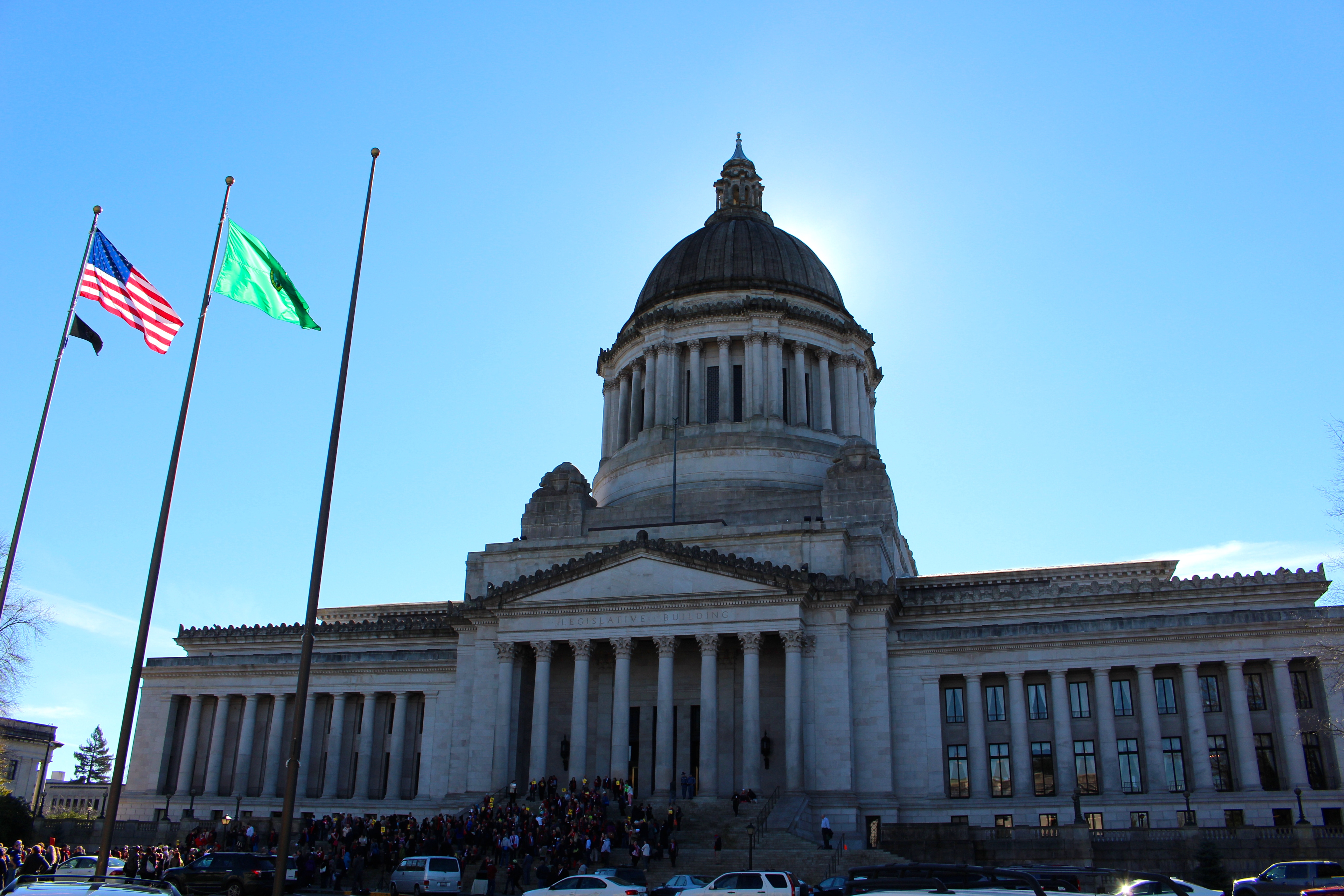 Congrats, everyone, we made it to the end of the second week of the 2022 Legislative Session! We now have seven more weeks to advocate for housing justice before the session ends. And this has already been a very busy week for housing advocates, as new bills are still being introduced and a few key hearings have taken place.
The first cutoff date is a little less than two weeks from today, on February 3. If you don't know or don't remember, a cutoff date is the deadline by which a bill must pass a certain step of the legislative process to continue. Check out the 2022 cutoff calendar for more info.
One major hearing for housing took place on Tuesday morning for House Bill 1904, which requires landlords to provide at least six months' notice for rent increases over three percent. The bill also allows a tenant to terminate a tenancy without penalty prior to the effect of the rent increase. This bill doesn't limit rent increases, but it gives tenants more time to respond to rent increases. If you haven't already supported the bill by completing this quick action, please do so!
Next week is going to be busy as well – most notably, we have the hearing for House Bill 2017, also known as the Housing Justice Act! This bill will prevent landlords from denying housing solely based on a tenant or family member's previous arrest or incarceration and has the potential to be extremely influential for securing housing for those impacted by the criminal legal system. This hearing will be on Tuesday morning at 8:00am – please sign in pro now to show your support!
Here are some other things to look forward to next week, and some actions to take to support housing justice:
A hearing for House Bill 2023, which would help better enforce certain tenant protections, on Friday. Sign in pro here!
A hearing for House Bill 1100, which will provide better notice for manufactured housing tenants if their parks are being closed, on Tuesday. Sign in pro here!