We Held a Lived Experience Town Hall for 2022 Candidates!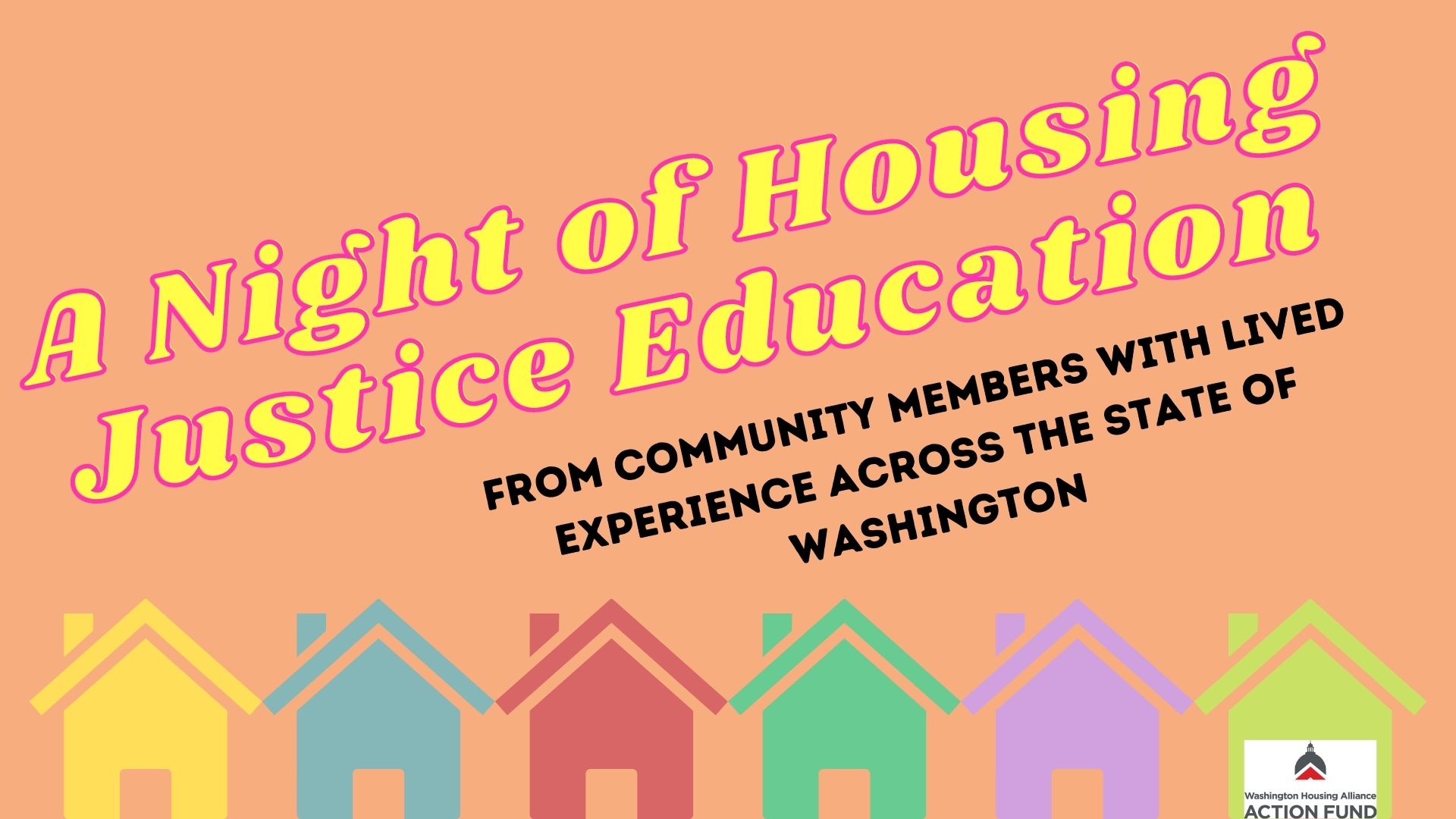 Last week, the Action Fund held a Night of Housing Justice Education with some of our early endorsed legislative candidates and endorsed local officials. This event was intended for lawmakers and potential lawmakers to hear from community members with lived experience of housing insecurity and homelessness about how best to support housing justice in and outside the local and state legislative office.
During the event, we discussed the need for using person-centered language when discussing topics of homelessness and housing insecurity. The term "person-centered language" originated in the disability rights movement to name a way of speaking that acknowledges the person first and foremost, and places any diagnosis, condition, or disability in the full context of, and secondary to, who a person is. For example, describing those experiencing homelessness as "the homeless" defines them by their current condition and, in doing so, dehumanizes them, while referring to them as "people experiencing homelessness" centers personhood first. We provided potential lawmakers and current lawmakers with the tools needed to identify harmful, dehumanizing language and replace it with humanizing language that fosters a more accurate understanding of housing issues and more effective action taken in housing policy.
"False narratives that promote stigmas, create barriers."
- Po Leapai, Advocacy Organizer, Housing Alliance
We also heard some extremely powerful stories from community members who have experienced homelessness and housing insecurity on the importance of serious policy change. As always, we want to give such a huge thank you to everyone who was brave enough to share their experiences at the event.
We were so excited to witness such enthusiasm from all our participants last week! It was wonderful to share a night of learning with such a receptive and compassionate group. As the primaries draw closer, we're looking forward to continuing to provide support and education to lawmakers, candidates, and constituents alike!