Housing Champion Focus: Representative Melanie Morgan, Deputy Majority Floor Leader from the 29th Legislative District draws on her experience of homelessness during her second term.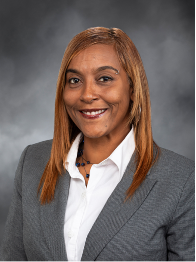 Representative Morgan has a history of showing colleagues that inequities and unjust systems not only effect those directly impacted, but adversely effects their families, friends, neighbors, community, regions, and even the state. As a former school board director from Franklin Pierce Schools, she showed how policies not only effect students, but their families and the broader community. When it comes to housing, Representative Morgan passed a bill last year that offered renters the opportunity to create a payment plan for move-in costs. This commonsense law saves people from experiencing longer term homelessness and housing instability. It helps people become rehoused more quickly, thus increasing the ability for children and adults to move forward in the many aspects of thier lives. Housing is the base at which families can take root, grow, and connect with their community. Representative Morgan's understanding of these necessities can offer stability for the communities she serves.
Racial equity is always at the forefront of Representative Morgan's policies. She is championing HB 1441 which prohibits discrimination toward a prospective tenant who has unpaid rent or an eviction that occurred during the COVID-19 pandemic. If this bill passes, a landlord will not be able to refuse to lease or rent to a prospective tenant based on rental debt accrued during the pandemic or an eviction during the eviction moratorium. This bill passed out of committee and was referred to Rules Committee on Monday, February 15.
HB 1385, sponsored by Rep. Morgan ensures equity in farming. This bill recognizes the barriers that historically underrepresented farmers or ranchers have had and offers a policy framework to be inclusive and equitable in offering historically underrepresented groups opportunities to enter and remain in the agricultural industry in Washington. This could offer possibilities for generational wealth for groups that have historically been subjected to economic violence.
As a person who has experienced homelessness and who understands the systemic racism embedded within our institutions, Representative Morgan holds a unique and incredibly significant perspective. She is able to authentically represent people who have been caught in the storm of multiple and intersecting issues, making it difficult to gain a foothold. Her method is to connect to her many communities whose stories resonate with her own. She, along with other Housing Champions, are listening to people impacted by systems and are ready hear solutions to end homelessness from these communities. This is the representation we need more of in Olympia.
Congratulations on every win this session, Representative Morgan! We are proud to stand by you during this legislative session.
To learn more about Representative Morgan, please visit her website.
---
The Governor proposed historic investments in his Capital Budget and we need the legislature to do the same. It's key that our lawmakers hear from constituents that housing is a priority as commitments to bills and budget investments are already underway! Will you take action for affordable housing investments today?
Key Budget Priorities:
$240 million for the Housing Trust Fund.
$10 million to preserve affordable housing at risk of loss.
$70 million for the rapid acquisition of properties recently for sale due to the economic downturn.
$40 million for enhanced shelter capacity grants.
---
One great way to start advocating for affordable housing and better homelessness policies is to attend your local lawmaker's Town Hall event ready to ask questions, keeping them accountable! Here's a list of Democrat House and Senate members' town halls through March:
5th District
03/13 10:00am-11:00am 5th Reps. Lisa Callan & Bill Ramos, and Sen. Mark Mullet TBD
11th District
03/17 6pm-7pm 11th Sen. Bob Hasegawa and Reps. Steve Bergquist and David Hackney https://www.facebook.com/wahousedems/ https://www.youtube.com/wahousedems
28th District
02/20: Sen. T'wina Nobles and Reps. Mari Leavitt and Dan Bronoske https://www.facebook.com/wahousedems/ https://www.youtube.com/wahousedems
33rd District
03/24 7pm-8pm 33rd Reps. Tina Orwall & Mia Gregerson, and Sen. Karen Keiser https://www.facebook.com/wahousedems/ https://www.youtube.com/wahousedems
41st District
02/27: District 2pm-3pm Sen. Lisa Wellman and Reps. My-Linh Thai and Tana Senn https://www.facebook.com/wahousedems/ https://www.youtube.com/wahousedems
03/11 5:30pm-6:30pm Sen. Lisa Wellman and Reps. My-Linh Thai and Tana Senn https://www.facebook.com/wahousedems/ https://www.youtube.com/wahousedems
42nd District
03/16 6pm-7pm Reps. Sharon Shewmake and Alicia Rule https://www.facebook.com/wahousedems/ https://www.youtube.com/wahousedems
---
As Week 6 comes to a close, we are taking stock of bills that made it out of their committees by cutoff and ramping up our budget-related advocacy! Of our key policy priorities, only SB 5139/Das did not make it out of policy committee in time to continue forward. This bill would have placed limits on rent increases for one year following the lifting of the state eviction moratorium.
This coming Monday, Feb. 22 is the deadline for bills to pass out of fiscal committee, and we are excited that SB 5160/Kuderer, which will prevent evictions and provide the right to counsel for Washington renters, is scheduled for a vote out of Senate Ways & Means on Friday Feb. 19. By the way, huge shoutout to the over 1,300 people who signed in PRO on Tuesday's hearing, and to those who testified live! HB 1220/Peterson, which improves the Housing Element of the Growth Management Act, is also scheduled for a vote in House Housing, Human Services & Veterans on Friday. Since HB 1277/Ormsby, our rental assistance bill, is considered Necessary to Implement the Budget (NTIB), it is not subject to the fiscal cutoff. It's currently in Appropriations awaiting a hearing, which is fine for now -- although we want to keep it moving quickly!
Progressive revenue bills are moving forward! SB 5096/Robinson, enacting a Capital Gans tax, was voted out of Ways & Means on Tuesday and is now in Senate Rules. HB 1297/Thai, funding the Working Families Tax Credit, received a hearing in Appropriations on Thursday.
Meanwhile, budget writers are beginning the process of developing budget proposals for the next biennium, and it's critical time for us to contact them and urge them to include $240 million for the Housing Trust Fund, $10 million to preserve affordable homes, $70 million for rapid acquisition of properties for shelter, transitional housing, and permanent supportive housing, and $40 million for enhanced shelter capacity grants!
The next couple of weeks will be almost all floor time (when the full Housing or the full Senate meet to pass bills), so keep an eye out in case our key bills get pulled to the floor for a vote. We'll keep you in the loop!
---
Ain't no power like the power of the people, 'cuz the power of the people won't stop! Say what?!
Ain't no power like the power of the people, 'cuz the power of the people won't stop! Say what?!
Ain't no power like the power of the people, 'cuz the power of the people won't stop! Say what?!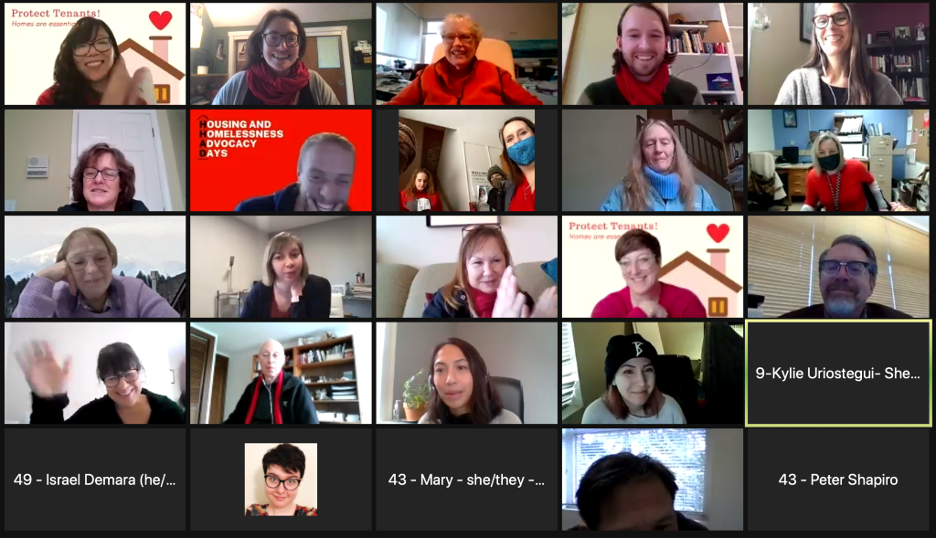 Wow. What an incredible week of housing justice advocacy! Y'all showed up strong! Thank you for participating in our first ever virtual Housing and Homelessness Advocacy Days. We hope you had a great time and enjoyed seeing your fellow advocates from all over the state!
Registering this year were:
791 housing advocates (more than ever!!)
90 RAP members
210 people with lived experience with homelessness or housing instability
124 board members of housing and homelessness organizations
advocates from 48 (of 49) legislative districts
and about 130 lawmaker meetings were scheduled!
Check out the videos of our amazing workshops:
"COVID-19 and Housing: Stories of intersecting issues that we cannot ignore" with Shukura Wilford, Arianna Laureano, Juan Del Prado, Jr., Liliana Godinez and Debbie Lacy from Eastside for All (moderator)
"The Diversion Approach from Practice to Policy: Addressing racial disparity in the homeless system"  with Washington Advanced Diversion Consultants & Trainers: Karen Taylor (moderator), Shanéé Colston, Winnie Agwazim, Miriam Clithero, Angie Merrill and Duane Parker
"2021 Legislative Agenda and Session Updates" with Michele Thomas, Director of Policy and Advocacy, Housing Alliance and Nick Federici, Housing Alliance Lobbyist.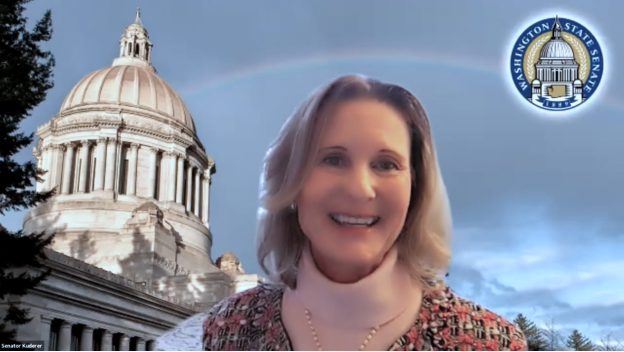 We hope you enjoyed your week of lawmaker meetings leading up to the #HHAD2021 virtual Rally for Homes! At the event, we heard from:
Resident Action Project (RAP) members rallying from across the state with a call to action to stop massive evictions and invest in affordable homes for all.
Housing Champion lawmakers dropped by with gratitude and a call for continued advocacy including Rep. Macri, Rep. Thai, Sen. Das, Sen. Kuderer, Sen. Nguyen, with a special appearance by Rep. Taylor during our opening event.
Sharonne Navas, Co-Founder and Executive Director of the Equity in Education Coalition gave a rousing speech that reminded us of our power and inspired us to keep advocating.
RAP leader, Mr. B, led us in the most hilarious and fun set of zoom chanting ever!
Check out our #HHAD2021 Rally for Homes video in case you missed it.

---
Sharrone Navas, who is leading the work on passing the Digital Navigators program to close the digital divide, offered us an additional call to action:
We can raise the voice of those often forgotten and often left behind because now we can ALL get the internet. It is no longer true that we have to go to them (in Olympia), they can come to us.
The reality is that we drive this country every day. It is on the backs of our people – Black, brown, low income - that this country moves forward. So I beg you, please: Advocate, advocate and advocate. Teach others to advocate. Teach others to do the work that you do, because it is incredibly important that we demand that excellent education, affordable housing, universal healthcare, and a minimum wage of $25 per hour be something that we as a country and as a state demand as a requirement.
If you enjoyed advocacy week, and want to help more people become housing advocates, please take a few minutes to tell us about your HHAD experience! We would love to know why you attended, what inspires you to advocate for housing justice, and why more people should join the housing justice movement.