Housing Champion Focus: Representative Strom Peterson from the 21st Legislative District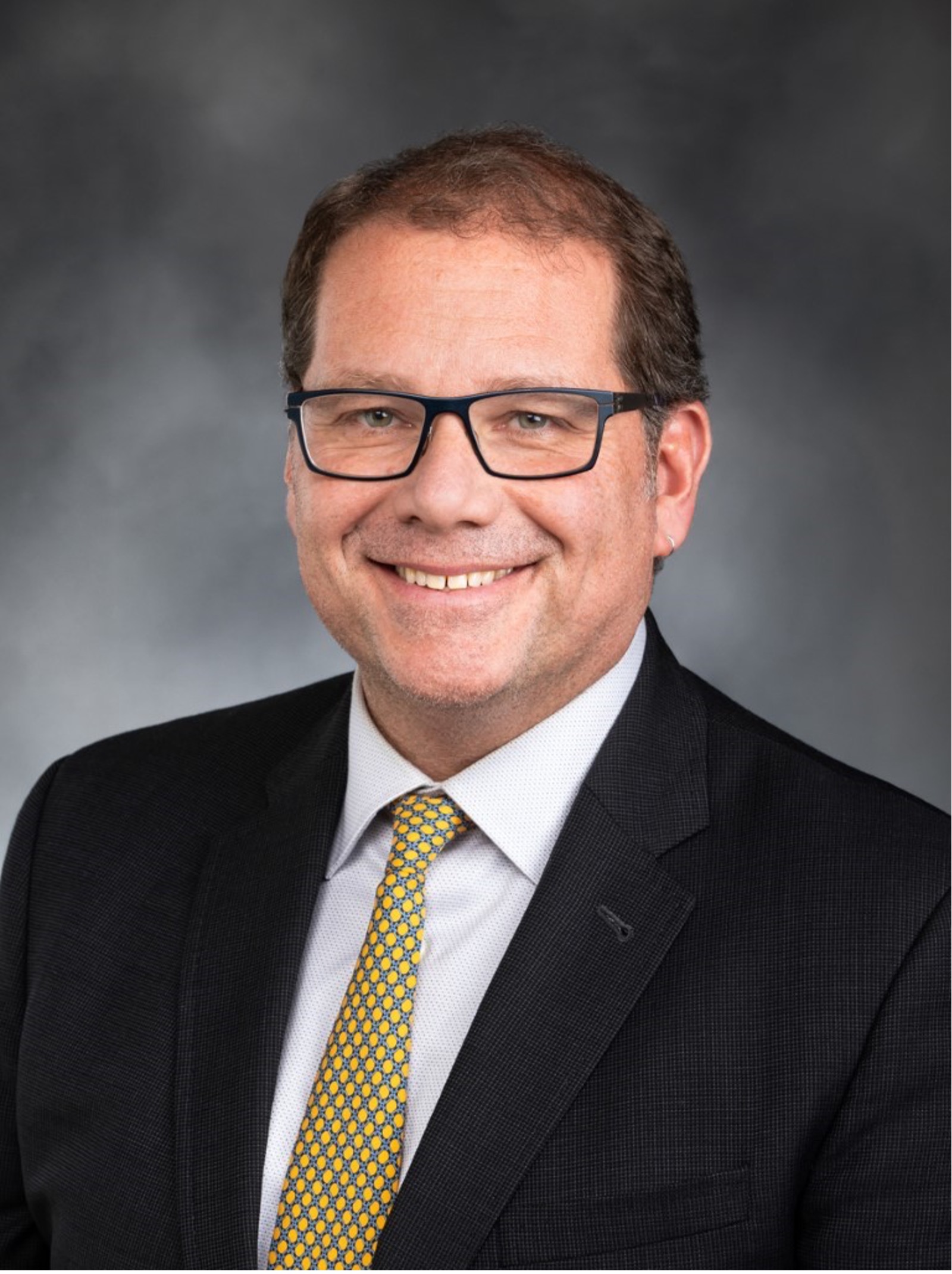 Representative Strom Peterson from the 21st Legislative District is proud to have been voted by his peers to be the new Chair of the House Committee on Housing, Human Services, and Veterans. "This committee is about neighbors helping neighbors," Peterson said. "The affordable housing and homelessness crisis is ongoing, and families are especially suffering because of the COVID-19 pandemic. We have a lot of work to do to tackle this problem." Rep. Peterson not only wants to address the immediate needs of renters in our state but is also looking at the wide variety of affordable housing necessary to solve our housing crisis. As chair of this important committee, Rep. Peterson plays an important role in determining which bills get hearings and get voted on. Our movement had some early wins, thanks to Rep. Peterson's support HB 1277 which creates a state rental assistance program funded with a new document recording fee, and HB 1236, requiring landlords to have a legitimate business reason to make someone move. Both bills, plus HB 1300 (addressing damage deposits) have been voted out of this committee and are on to the next step.
"I was very honored to be selected as Chair of our brand new Housing, Human Services & Veterans Committee, and I'm very proud of the team of members working to support people struggling to make it through the pandemic—not to mention urgent need to address housing security that existed before the pandemic. We are about to reach our first major legislative deadline, and already we have taken action to send a bill to the Governor's desk that allocates $365 million for rental and foreclosure assistance to keep people in their homes. We have also advanced legislation to dramatically increase funding for eviction prevention and housing stability services. That's coupled with a bill to strengthen renter protections by enacting a statewide Just Cause Evictions law because we know rental assistance alone isn't enough to keep people housed when the eviction moratorium ends. With continued advocacy from champions like Housing Alliance members, these bills could soon come to the "virtual floor" for a vote by the full House."
Rep. Peterson is also the prime sponsor of HB 1220 - a comprehensive bill that offers a needed update to the Growth Management Act. The bill requires cities to plan for a diversity of housing options and reduce barriers to building shelters, permanent supportive housing, and other multifamily housing. It also requires cities to identify and implement policies that undo the harm from current and past racist housing policy that has caused displacement and exclusion in communities. This bill makes long needed changes to make communities in Washington more equitable and inclusive. HB 1220 has been voted out of the House Local Government committee and referred to the Appropriations committee.
Congratulations Representative Peterson on a successful first third of the legislative season! Your work on housing and homelessness has been instrumental in passing critical bills. We can't thank you enough for your dedication to the 21st District and to Washington state!
On February 17 at 6pm, the 21st District legislators will hold a Virtual Town Hall. Check out this event page for details, including how to submit questions. For more information on Rep. Peterson, please see his webpage.
---
Legislative updates from week five!
This has been an action packed week with HHAD, with advocates attending more than 100 lawmaker meetings! Simultaneously, several important bills are continuing to receive hearings and move forward. HB 1368, the important early action budget bill, passed the Senate on Wednesday, ensuring that roughly $355 million will go towards rental assistance in Washington communities as soon as possible! This week we weighed in to support HB 1441/Morgan, which provides protections for tenants against discrimination in the housing application process if they have accumulated debt during the COVID-19 pandemic. HB 1220/Peterson, which strengthens requirements around affordable housing and anti-displacement policies in the Growth Management Act, passed out of the House Local Government committee and has been referred to Appropriations! We need to keep up the advocacy on our key bills and budget asks -- they've got a long way to go.
The last day for bills to pass out of policy committees (unless they are determined necessary to implement the budget, or NTIB) is Monday, February 15. That means the winnowing process is starting. Unfortunately since the Senate Housing and Local Government committee is not scheduled to meet again before that deadline, SB 5139, which limits rent increases in the first year after the eviction moratorium, is unlikely to move forward.
Next week, SB 5160/Kuderer, will be heard in the Senate Ways and Means committee on Tuesday at 1:30! This is a key piece of preventing a wave of evictions and homelessness after the eviction moratorium ends. You can sign in and show your support for the bill here.
First select the committee and date, and choose SB 5139.
Then choose that you would like your position noted for the public record.

Finally, note your position as PRO, and fill in your information.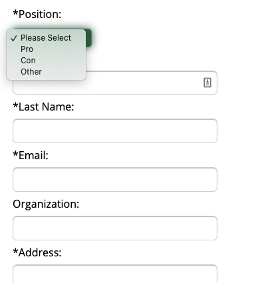 ---
Greetings everyone, on the last day of our Housing and Homelessness advocacy week, we're asking folks to take the following actions. Join us in advocating for more affordable housing in Washington State!
Action #1: Say Thanks and Keep It Up!
The journey for each bill is long and each priority bill still has a lot of obstacles to clear before passage, but it is important to take a minute to reflect on gratitude. Thank you to you for advocating – hundreds of you have already sent letters, testified and signed up to meet with your lawmakers! And your hard work is making a difference! But we need to keep going and now it is time to send a thanks to your lawmakers for taking action on key bills – and to ask them to keep it up as well!
It might not seem like a big deal, but thank you messages go a very long way in ensuring our lawmakers know that they have made the right decisions along the way. Will you take a quick second to send a message of gratitude to members of the House Housing, Human Services and Veterans Committee and the Senate Housing and Local Government Committee? These committee members have passed out key bills and we want them to keep doing the hard work to get these bills to the finish line! Take Action Here!
Action #2: Take action for big Capital Budget priorities!
Now is the time to ask lawmakers to prioritize Capital Budget investments that increase opportunity for affordable housing and shelter. The Governor proposed historic investments in his Capital Budget and we need the legislature to do the same thing. Key Capital Budget priorities are:
$240 million for the Housing Trust Fund.
The Housing Trust Fund invests in affordable homes statewide, including Permanent Supportive Housing. Last year, the Housing Trust Fund received many more applications than it was able to accept due to limited funding. But without the Housing Trust Fund, most affordable housing isn't able to proceed – especially when the project intends to build homes for extremely low and very low income households.

$10 million to preserve affordable housing at risk of loss.
The loss of affordable housing is a significant problem that threatens to displace people from their homes and reduce our state's affordable housing portfolio. The loss of affordable housing, such as USDA funded housing in rural Washington, happens when the use restrictions expire that require affordable rents. A new $10 million from the Capital Budget will allow affordable housing providers to quickly step in to purchase the properties and keep them affordable.

$70 million for the rapid acquisition of properties newly for sale due to the economic downturn.
The recession offers a unique opportunity to purchase properties newly for sale – such as hotels or multifamily housing – which can be converted to shelter or affordable housing. Washington missed an opportunity during the great recession to purchase properties, but we can create a silver lining in the current one by creating a rapid acquisition fund to increase shelter and affordable housing.

$40 million for enhanced shelter capacity grants.
At time when Washington has lost shelter beds during a pandemic – strategic investments in shelter are sorely needed. Enhanced shelter capacity grants would help providers shelter individuals experiencing chronic homelessness by funding new shelter beds and funding capital needs for existing shelter beds.
Take action here to urge your lawmakers to make these investments!
THANK YOU!
---
Thank you!!
Our housing justice movement showed up strong this week with over 791 people registering for Housing and Homelessness Advocacy Days 2021! We had advocates representing 48 districts in Washington! Thank you to all who volunteered to be Legislative District Leads, to our 80+ Resident Action Project members, the 200+ people with lived experience, the 120 non-profit board members, our Public Policy Committee and Homelessness Advisory Committee members, everyone who attended the 130+ lawmaker meetings, our advocacy panelists, guest speakers, lawmakers who dropped into speak at our events, Chief Seattle Club for opening #HHAD2021, our Housing Alliance and Action Fund Board members and our incredible staff for collaborating to create our first virtual HHAD! Together, we are making a difference! Stay tuned for an in depth review of #HHAD2021 in next week's newsletter!
Let's hear it for our #HHAD2021 sponsors!