Representative Image: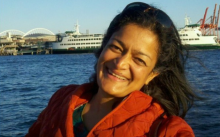 Welcome to another edition of the blog's semi-regular Meet the Candidate series. I sat down with 37th Legislative District Senate Candidate Pramila Jayapal. We met at a café in downtown Seattle. And over coffee and rosemary raisin rolls, we talked about her campaign, hope, and affordable housing.
Pramila has lived in the 37th LD for almost 20 years, during which she has been involved with numerous grassroots organizations including PATH and OneAmerica, which she founded and then served as the longtime executive director. She currently has a fellowship with the Center for Community Change and runs a national campaign that brings the women's movement together with the immigrant rights movement around immigration reform. Staying close to those in need seems to be a major motivating factor for Pramila. "We can create a community where we all take care of each other because if one of us is struggling then all of us are hurt."
While receiving an impressive 54.15% of the vote in this August's primary, she manages to remain modest about the success. And she is by no means resting on her laurels. "The fundraising, door-knocking, endorsement interviews, and questionnaires [are non-stop]."
How does she find balance between the hectic work of her campaign and her day job? "Try to rest yourself and your team, eat good food, and see your family as much as possible." Also on this list is a fondness for crunchy peanut butter* (the crunchier the better according to Pramila), dal and rice, and macaroni and cheese. In case you were wondering, not just any mac and cheese, rather the "good kind" with lots of different cheeses, crusty breadcrumbs, and jalapeños.
I asked her why she was running and what was the driving force behind her campaign.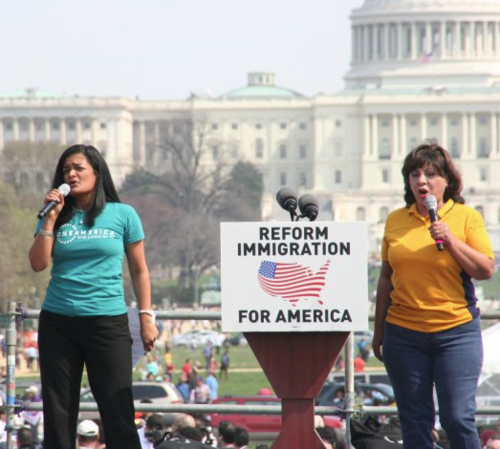 "My platform is centered on shared prosperity and economic and social equity for all. Everyone deserves the right to live in a safe, affordable home in a vibrant community. One of the best ways that we can facilitate this at the state level is by increasing funding for affordable housing and homeless assistance programs that is sufficient to meet the need and dependable. My past record of work has demonstrated how I would do this: by bringing people together, demanding and organizing for justice in all its facets, and lifting up the voices and stories of those impacted across the state."
While she shares that she misses the sounds, smells, and vibrancy of India and Indonesia, Pramila is very happy with the life she has built here and is excited about getting to work to help build better lives for all Washingtonians. When asked about the Washington State Supreme Court's McCleary decision that ruled the state was not meeting its constitutional duty to fully fund education for every child, she had this to say:
"The good thing about McCleary is that it has given us a mandate, it gives us clarity. We must do something. We can begin to move the conversation away from the either/or position we've been in, and we can start to really look at revenue. It has forced us to look at many issues together: safety net services and housing, education, and healthcare for children. We have a chance to stop feeling like we have to choose."
And when asked about her hopes for the first session after her anticipated win in November, she goes right back to her grassroots background. "Rebuilding the idea that people have a voice, and that those voices matter. Meeting the needs of people of color, the people in my district. Getting young people involved, giving hope to progressives that have given up hope. Building a movement around the people and their needs. Tapping into the deep vein of hope that remains, next to the cynicism around government. We are building something. It's not going to happen overnight. But look at the $15 [minimum wage] movement. It takes work. It takes luck. It takes effort."
Her deep hope for the future isn't just restricted to the legislature. Pramila also hopes to get in one more hike in the North Cascades before campaign season eventually takes over.
--
*Incidentally also a favorite food of another one of our candidate endorsees, Rep. Brady Walkinshaw (43rd LD-Seattle)!