Representative Image: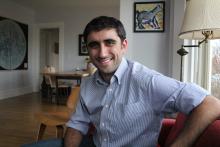 Welcome to innaugural post of the Action Fund's "Meet the Candidate" series. First up is Rep. Brady Walkinshaw.
Rep. Walkinshaw represents the 43rd Legislative District in the City of Seattle. It includes the neighborhoods of Belltown, Captiol Hill, Eastlake, South Lake Union, Fremont, Green Lake, Madison Park, Montlake, Ravenna, University District and Wallingford. He is seatmates with Speaker of the House Frank Chopp and Senator Jamie Pederson.
Raised in the Nooksack Valley in northeast Whatcom County, Brady says the thing he misses most about country life is the quiet. "I sleep so soundly there. Its just…silent." He's a full-fledged Northwesterner that enjoys hiking and kayaking in the San Juans and spending time on Lake Washington. His go-to comfort foods are extra chunky peanut butter with the oil on top and mac-n-cheese with bacon.
This was his first session in the legislature. Upon reflection he says his favorite moment from his freshman session was "Freshman Tuesdays". "We'd get together and watch movies. I really liked the camaraderie, and the idealism and commitment with which we'd discuss bills that were challenging." And for this upcoming session, he is looking forward to finding progressive revenue solutions to McCleary, transit, and affordable housing.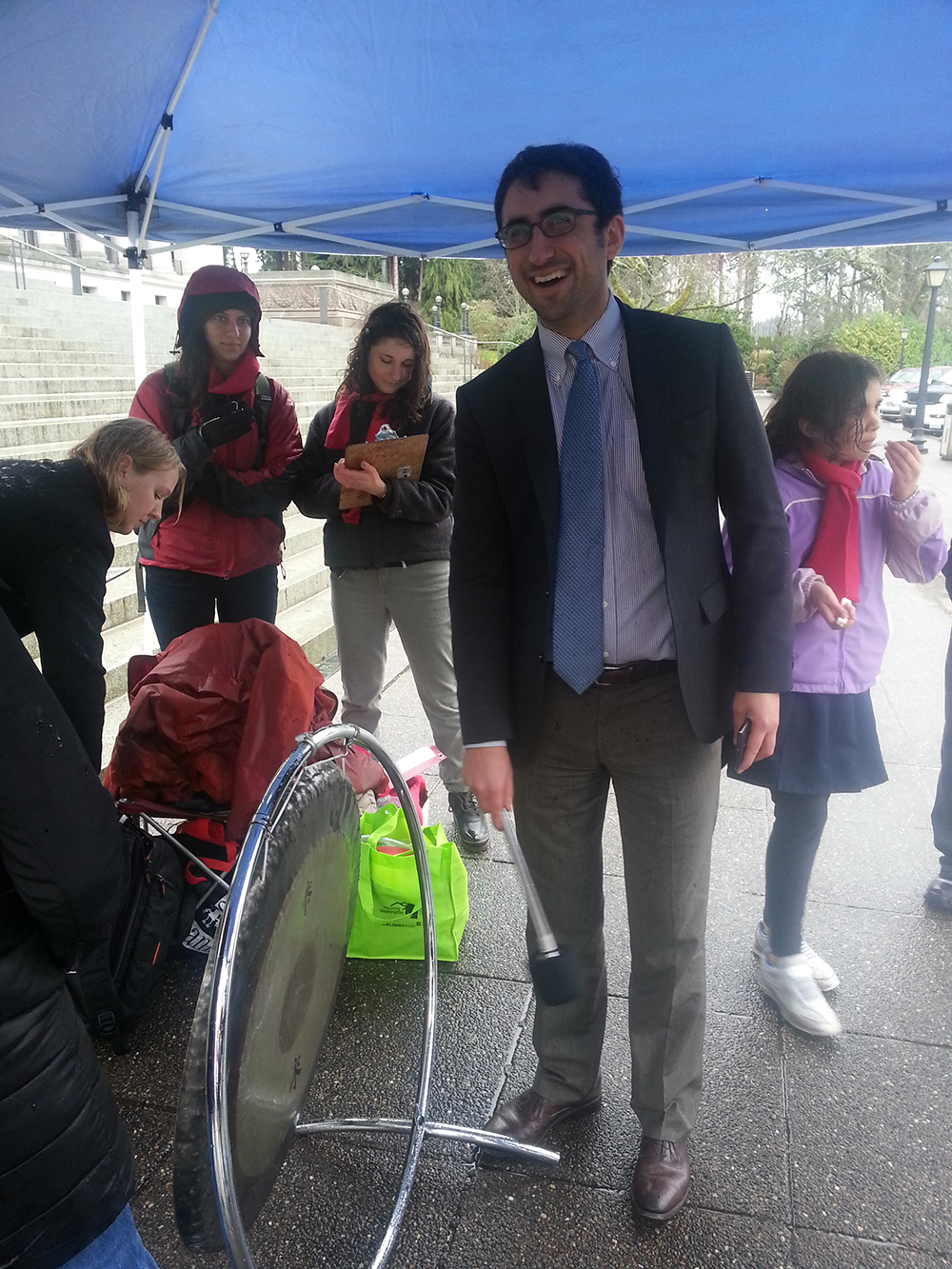 He says that constituent advocacy is another highlight of session. "I am incredibly appreciative of the inter-faith advocacy and the coordination around the issue of document recording fees. You really need to work with the advocates to build the campaign, to apply pressure to the system, the tenacity to get things done."
I asked Brady about how he sees the State's role in ending youth homelessness, particularly in the LGBTQ community. "I really think that when addressing youth homelessness you have to look closely at the causes."
After spending an afternoon with YouthCare, in the U-District, he hopes to address the institutional challenges that youth face and develop programming that prevents youth from slipping into long-term homelessness.
"The data is incredibly strong in showing that if you are able to address issues around course completion in high school, if you are able to integrate programming for young people, who for many, many reasons are out of their homes…35-40% of which identify as LGBTQ and are out of their homes shortly after coming out, then you begin to build solutions that not only prevent youth homelessness, but provide programming that gets youth out of homelessness sooner. King County is doing a great job at this, I think they are leading on it."
Bringing together state, county and local governments with private foundations provides the best solutions to ending this challenge. "There are huge, long-term costs to youth homelessness and personally I have taken these issues very closely to heart. I will be doing a seminar next month to speak to the influence of youth voting. It's a big issue for me. It's a big issue for the district."
To wrap up our time together, I asked one final, personal question. Having recently become engaged, I asked the question on all of our minds. Has he set a date? He laughs and replies, "August 2015."
Next week we will be spending some time with the frontrunner in the 37th LD contest for the open Senate seat, Pramila Jayapal.
Pictured above: Rep. Brady Walkinshaw sounded the gong at the Washington Low Income Housing Alliance's Gong Against Homelessness event at the capitol earlier this year.