Representative Image: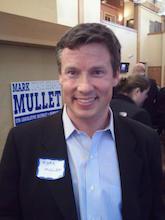 State Senator Mark Mullet plays many roles. He represents the 5th Legislative District, which includes the communities of Black Diamond, Maple Valley, Issaquah, North Bend, Carnation, Snoqualmie, and parts of Enumclaw and Renton. He owns two small businesses, a Zeek's Pizza and a Ben & Jerry's on the Issaquah plateau. He's worked in international finance, attended one of the nation's most diverse high schools, graduated from Indiana University and the University of Washington, and has also been an Issaquah City Councilmember. But, his principal role is dad to four lovely daughters between the ages of three and 10 that he drives home to every night, even during the session.
Sen. Mullet also serves as the ranking minority member of the Senate Financial Institutions & Insurance Committee. In that role, he has worked very hard this session, behind the scenes, to move our lead priority issues. He co-sponsored SB 5123, the Fair Tenant Screening Act, which sought to create an affordable tenant screening option helping to keep the cost of securing housing low. Though this bill did not make it out of committee, Sen. Mullet worked in his caucus, across the aisle, and within his committee to help educate his fellow legislators on the importance of tenant protection. He has displayed leadership and savvy in what some describe as a contentious environment.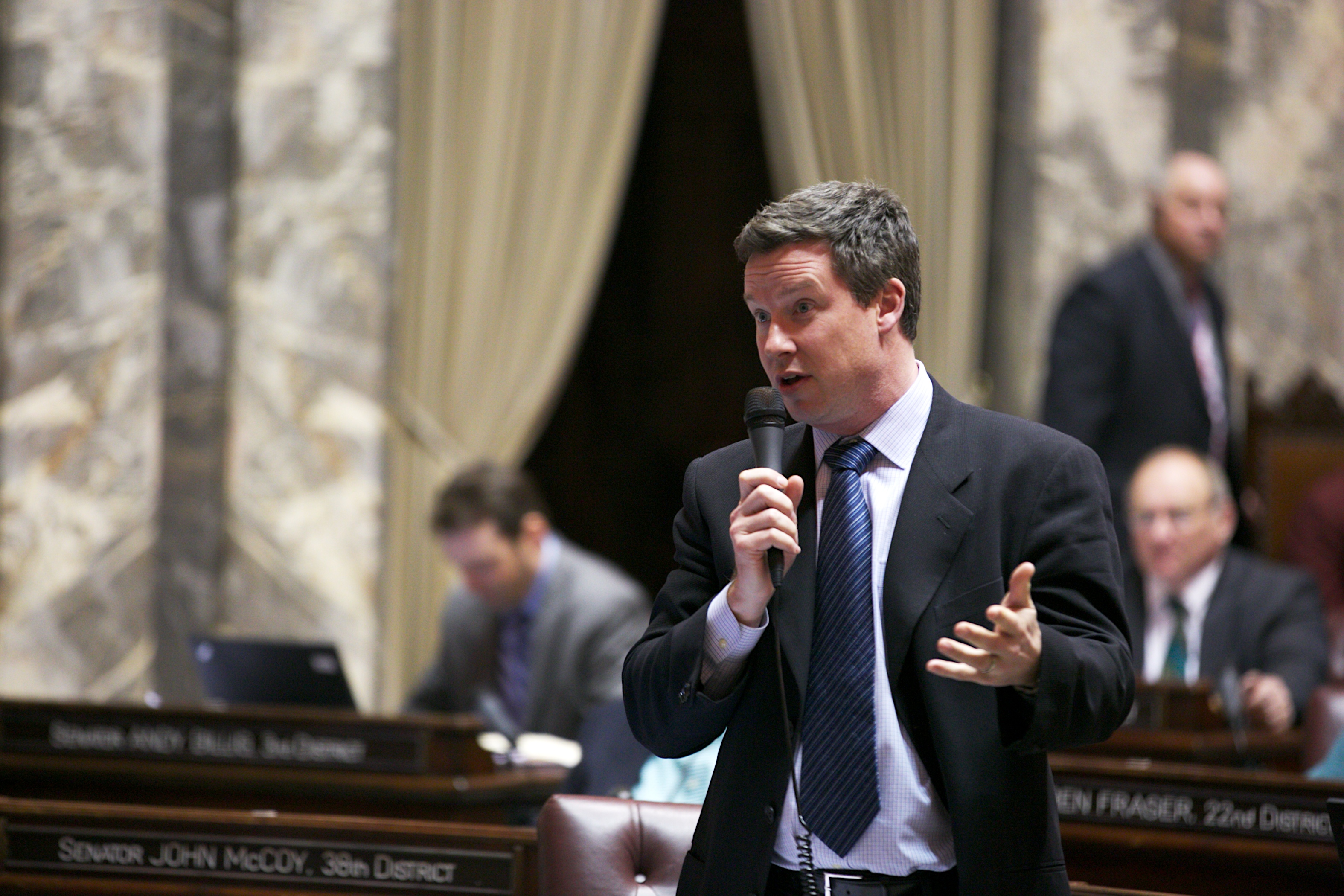 This thoughtfulness has led to three of his bills surviving policy and fiscal cutoffs. This can be a daunting task for any legislator as over 2,000 bills have been introduced this session between the House and Senate, so the survival of any bill is a testament to the steadfast, determined attitude that Sen. Mullet brings to his work.
His background in finance has supported the bills he is currently still working on; two bills speak to his support of low- and middle-income families. SB 5826 aims to create an avenue by which small businesses can help their employees save for retirement. And SB 5202 creates a financial literacy program that would be taught in schools across the state. Understanding how money works is a skill that many folks lack. Fortunately, we have Sen. Mullet in our corner pushing for financial empowerment in the fight against poverty.
"The fewer obstacles people have, the more successful they will be, not just professionally but in every aspect of life," he says. "Wise financial decisions are one thing. Saving for retirement is another. But probably the most crucial thing of all is access to affordable housing. If you don't have a home, it makes everything else all the more daunting."
Indeed, the general manager at Sen. Mullet's Ben & Jerry's store lives in an affordable housing development in Issaquah, which enables her to live nearby and walk to work.
To expand these opportunities for more Washington residents, Sen. Mullet constantly works his colleagues in legislative chambers and behind the scenes to fund the Housing Trust Fund and to pass other legislation key to making it easier, rather than harder, for people to access affordable housing.
As we continue the fight to fully fund the Housing Trust Fund at our requested $100 million, it is with great thanks that we are able to rely on Housing Champions like Senator Mullet to lead the charge.
Right image courtesy of State Democrats of Washington State.