Representative Image: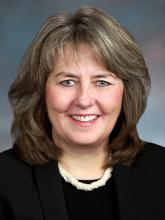 Last election cycle, the Housing Alliance Action Fund supported 20 candidates who were successful in their election bids, including 4 who were brand new to Olympia. We plan to spend some time with our endorsed lawmakers between sessions, to learn more about their interests and to talk about ending homelessness and expanding opportunity to affordable housing. We recently had the chance to sit down with first-time lawmaker Representative Gael Tarleton (36th - Seattle), to talk to her about her first session and we were very impressed with her enthusiasm for her new job and with her interest in seeing more progress be made on the issues of affordable housing and homelessness. From our two-hour plus conversation, we learned that Rep. Tarleton is a smart and passionate lawmaker, with a lot of ideas and a lot of interest in working more closely with affordable housing and homeless advocates.
Action Fund: "What does advocacy look like on the inside, now that you are the one receiving hundreds of emails and calls from constituents?"
Rep Tarleton: "Affordable housing advocates, along with reproductive choice, healthcare reform, and a few others were the most present and notable this session. As an elected official I'm being pulled in a million directions during session. It is critical that you are there to make your issues heard and understood."
Action Fund: "What is it like, being a lawmaker in Olympia during such a tense session?"
Rep. Tarleton: "I'm passionate and angry. But I still have to figure out a way to balance that in Olympia and to avoid unintentionally offending people who I may need to work with on another issue. Also, the media picks up on tension and elected officials need to be a lot more careful with them, than say with you or with other advocates."
Action Fund: "We were very impressed that your first piece of legislation as a lawmaker was to enhance the safety of tenants by requiring the safeguarding of keys. And we were very impressed with how you stewarded it through to its passage. It isn't easy to pass tenant protections in Olympia, and you got this passed in just one session. Any lessons learned here?"
Rep. Tarleton: "I brought this bill forward after I was contacted by a constituent who shared the story of a woman who had been brutally attacked in her home, when an employee of the management company used a copy of the tenant's apartment key to enter her home. After I decided that I wanted to run this bill, I contacted stakeholders including the landlord lobby groups. I told them of my intentions and asked for their input. I think keeping all parties at the table was helpful in getting the bill passed, which it did unanimously in the House and with only five no votes in the Senate."
Action Fund: "Do you have any advice for affordable housing and homeless advocates? What can we do to be more effective?"
Rep. Tarleton: "Advocacy is critical in making government work. Educating elected officials is one of the most important things you can do. Advocates bring the stories of how people will be impacted by the budget, and that is critical. We need the numbers; we need to know how many people will be impacted. But we need to know what that really means for our community and we need advocates to do that. And remember, messages with a personal story stand out the most."
Action Fund: "What about the advocates who feel intimidated about contacting their elected officials because they don't feel like they are an expert, especially on the budget and on revenue?"
Rep. Tarleton: "Advocates don't need to know the ins and outs of the revenue proposals on the table or the budget. Telling us what they care about and that they want us to enact revenue is enough. It is our job to deal with the details."
Action Fund: "And what about advocates who are afraid of contacting their lawmakers too often?"
Rep. Tarleton: "You can't send too many emails. Our [legislative assistants] go through the emails and calls and don't tell us that said person sent this many emails. They tell us the volume of contacts we are getting on an issue. We aren't counting any one individual's contacts. Don't be afraid of contacting us often; keeping the pressure up is good."
Action Fund: "We think it is fair to say that the Senate's budget proposals are an outright attack on affordable housing and homelessness programs. What is going on in Olympia?"
Rep. Tarleton: "The Senate's budget is cruel. It is unthinkable that anyone would consider cutting the safety net for the most vulnerable. It is exactly the opposite of what we should be doing. It is our duty as elected officials to protect the most vulnerable and to make sure everyone has access to what they need to fully participate in their community."
Action Fund: "Is there anything else you'd like to share with Housing Action Fund advocates?"
Rep. Tarleton: "I want to say thank you for your work – you bring the voice of those who aren't normally heard."
Rep. Gael Tarleton talks HB 1647, her Safe Keys bill that was signed into law in April 2013.