Representative Image: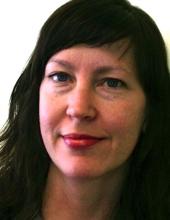 Rachael Myers, Executive Director
This is the last chance to support our year-end fundraising campaign. Supporters just like you have already contributed $18,597 toward our ambitious $25,000 goal! Your gift today can help us reach the finish line and start 2014 as strong as we need to be.
It's not too late to strengthen our movement to ensure everyone in Washington has the opportunity to live in a safe, healthy, affordable home. Your gift of $50, $100, or $250 before midnight will go directly to our advocacy, education, and organizing work this upcoming legislative session and beyond.
Earlier this month, I wrote to you about the need to build the public and political will for ending homelessness and increasing access to affordable homes. That means advocating for better public policy and making sure that people who share our values are in the legislature.
Then our Community and Member Organizer Alouise Urness shared how Glenda is using her personal story of housing instability to advocate for positive policy change.
Last week, Martha Ward, board member for a nonprofit housing provider, told you about her experience with the Housing Alliance's project to help nonprofit boards bring their unique and powerful voices to advocacy.
All of these efforts send a strong message to the legislature that it all starts at home. The legislative session begins in less than two weeks and is just 60 days long. Your support now will amplify the voices of people like Glenda and Martha and help build the power we need to create change. Before 2013 comes to a close, please consider joining us by making a gift today.
Thank you for all that you've done this year to support our work, and Happy New Year!