By: Caroline Lopez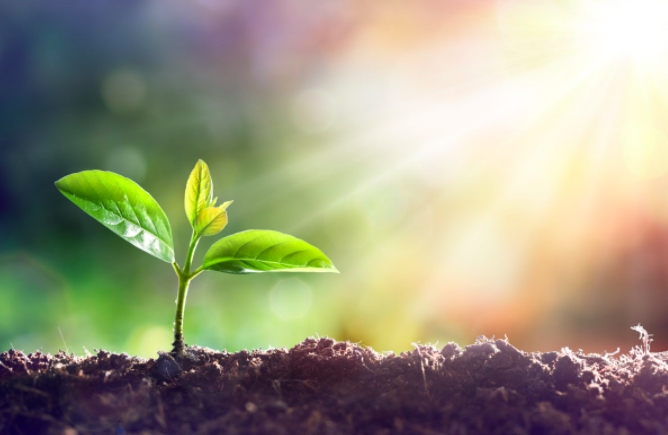 As of June 1, over 50% of adults in Washington have been vaccinated with at least one dose. There is a feeling of hope in the air as Spring moves closer to summer, the sun shines brighter, the days are longer, and COVID-19 restrictions are lifted. Some children have returned to school. Some businesses and organizations are re-opening. Some people are making social and travel plans, and some people are working on ways to "get back to normal."
For low-income people, especially those who are from communities of color, there is no lasting respite. In our last newsletter we shared updated data from the Census Pulse Survey. As of this week, about 400,000 people are still hanging by a thread and the percentages are worse for Black, Indigenous, and People of Color (BIPOC). The numbers have changed over the months, but this pattern remains the same. Low-income people experience inequitable responses from multiple systems, including health, financial support, childcare, employment, and housing.
The good news is that Washington's housing justice movement responded to the pandemic quickly, thoughtfully, and dynamically with strength in action and numbers. We responded at both the federal and the state level and won BIG! From the CARES Act, Fair Housing wins, and the American Rescue Plan to multiple wins in Washington state renter protections, significant funding for affordable housing, shelter, homelessness services, and rental assistance. Many have received rental assistance, however most people have not. Funds have been allocated via policy, but real-world distribution takes time. We have heard stories of people who owe months of rental arrears. We've also heard stories of people using up their savings, racking up credit card debt, taking out ridiculously high interest cash loans, and borrowing money from loved ones who are also hustling to pay their rent or mortgage. The reality is that rental and mortgage assistance will not be available for everyone who needs it.
So what can we do?
When the pandemic started, we came through with a force. We have learned some lessons since then about taking care of ourselves as we do the work. First, as I've learned from other BIPOC organizers, "Self-care is community care." We take care of our own health and well-being. As we value our time and energy, we do the same for everyone on our team. This is a worthwhile work in progress. Second, we take a holistic view of systems and use all the tools we have at our disposal to address both short term and long-term needs. What comes to mind is the importance of this year's local elections and their effect on the distribution of resources. This includes how they address racial, gender, and other inequities and discrimination. In the immediate, we need elected officials to fully comprehend the needs of those who experience multiple forms of oppression as they work toward economic recovery. A good framework for this is using a Targeted Universalism approach, as crafted by Professor john a. powell. More specifically, the eviction moratorium ends this month. This is too soon. People need more time and resources to pay their rent and take care of themselves and their loved ones. The state also needs more time to implement supportive services and distribute funding. (By the way, please take a minute to email Governor Inslee to ask for an extension and a realistic plan that can support low-income people who are on the brink of eviction.) Lastly, acknowledge that this is a new era in all our lives where we are invited to be open and curious. We have choices that were not available to us before, both personally and professionally. People have come together in small circles for mutual aid, and in larger masses to change the political landscape. We are witnessing the uprising of racial justice and care culture movements as new leaders guide us with care and community at the forefront. We are growing together through this crisis.
We are at a new beginning and I invite you to grow this movement with us.
If you have questions on ways to engage, please email Caroline Lopez, Director of Organizing: carolinel@housingactionfund.org
Please also note that we are shifting to offering a biweekly newsletter at this time.
---
By: Rachael Myers
Washington's 2021 legislative session was among the most important for affordable housing and tenant protections in a generation. Thanks to the most progressive legislature we've ever had, a Governor who truly understands what it means to support everyone in our state, and thousands of advocates like you, enormous and consequential bills were passed this year.
Together, we accomplished great things: we became the first state in the country to guarantee legal representation for tenants in eviction court, we added numerous renter protections, and we banned unfair evictions without cause. We also increased funding across the board for rental assistance, ending homelessness, building affordable homes, and preventing foreclosures.
These efforts alone won't fix housing affordability in Washington, but they are a critical step forward in the cause. Unfortunately, these new laws and funding streams do not take effect overnight - and with the impending eviction moratorium ending on June 30, renters need more time before these laws are a reality.
The legislature's accomplishments this year will help - they will create an offramp to the COVID-19 eviction moratorium that will protect thousands of people from losing their homes. With rental assistance, eviction reform, requiring payment plans for back rent, and a guarantee of a lawyer, we finally have a path forward to keep renters in their homes. But not if renters are evicted before these protections are up and running.
If the moratorium ends before protections are in place, we will see mass evictions across Washington. This is not something any of us can accept.
The Washington Low Income Housing Alliance, the Housing Alliance Action Fund, and our network of advocates are calling on Governor Inslee to only lift the moratorium on a county-by-county basis, and only when counties can show that:
A significant amount of counties' rental assistance dollars are reaching households in need and counties are able to keep pace with demand
Guaranteed legal assistance for tenants in eviction court is staffed up and all tenants who qualify can be provided a lawyer
The Eviction Resolution Pilot Program is in place and keeping pace with demand
Washington has been a leader in its COVID-19 response, including by preventing most evictions. We can't change course now!
Send a quick note to Governor Inslee here to let him know you support more time for renters to avoid mass evictions.