Representative Image: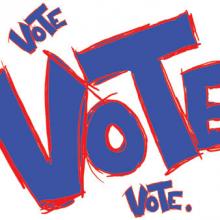 Be on the lookout, your ballot is arriving in your mailbox this week!
What's great about voting by mail in Washington is that we have plenty of time to educate ourselves about the issues. The bummer is, sometimes people forget to mail their ballot back in time. Don't let this happen to you!! This election is critical to our mission - ensuring all people have the opportunity to live in a safe, healthy, affordable home. We made some great progress in 2015 and we need your help to keep the ball rolling. Every vote is important. Mail in your ballot!

2015 Housing Action Fund Endorsements

I-1366 NO! (Washington State)

I-1366 is sponsored by Tim Eyman and associates. The intent is to coerce Washington state lawmakers into passing a constitutional amendment to permanently require a two-thirds vote to raise revenue. If the legislature fails to amend the constitution by April 15, 2016 with this requirement, the state sales tax would be cut by 13%, resulting in $8 billion in revenue lost over the next six years.
The state budget has already been cut by more than $11 billion since 2008. Further reductions would lock into place our inadequate and regressive tax structure and result in drastic cuts for safety net services, public education, and more. We encourage you to VOTE NO!

I-122 YES! (Seattle)

Initiative 122 is a campaign finance reform initiative on the ballot for Seattle residents that would change the way political campaigns are financed to allow every voter to become a campaign donor. It limits big money interests in city policy-making, increases accountability and transparency in local government, and gives ordinary people a stronger voice in local government.
Public campaign financing in other cities has increased voter participation among members of historically disenfranchised communities. We believe that implementing this reform would make it easier for low-income people to impact city elections and city policy decisions. We encourage Seattle residents to VOTE YES!

Rep. Carol Gregory (30th legislative district)

This is the most critical legislative race this fall and will have an enormous impact on our ability to make progress on our legislative priorities in the coming year. We urge voters in the 30th district to vote for Rep. Carol Gregory.
We know Rep. Gregory will stand strong on affordable housing issues.
She told us, "everyone should be able to live in a safe, affordable home but too many people in my district and across the state are struggling with the high cost of housing. I'll work to make sure we fund important tools like the Housing Trust Fund that creates homes for seniors, veterans, low-wage workers, and more. I'll also work for better protections for tenants. As someone who has been a landlord, I know how important it is to treat tenants fairly."
Additionally, we are organizing volunteers for voter turnout in the 30th district. Contact Kristina if you can help!

Check your mailbox to see if your ballot has arrived, and be sure to mail it back by Tues, Nov 3rd! If you do not receive your ballot, contact your county elections office.