Representative Image: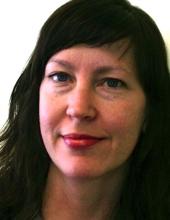 Rachael Myers, Executive Director
If you or someone you know has ever been the victim of an incorrect or erroneous credit report, then you'll understand the need for tenant screening report regulation.
Working together with the unified voice of thousands of your fellow Washington residents, we've made tenant screening reports more fair and transparent and removed unnecessary barriers to rental housing for people all over the state.
The Fair Tenant Screening Act, signed by Governor Jay Inslee this past April
with Housing Alliance members, staff, and allies.
Please make a year-end gift to the Washington Housing Alliance Action Fund to support effective advocacy, and help ensure everyone in Washington has the opportunity to live in a safe, healthy, affordable home.
Your gift will help us start the legislative session strong and build the public and political will to accomplish our legislative priorities. This includes increasing funding for the Housing Trust Fund and protecting services that prevent and end homelessness.
Our advocacy strategies are already effective, but we can be even more effective if we ensure that people who share our values are in the legislature.
Your gift of $50, $100, or $250 will support better public policy and allow us to educate voters and elect people who share our values.
Thank you!